Entdecken und durchstöbern Sie unseren gesamten Katalog an Agenturen.
Veröffentlichen Sie jetzt ein neues Projekt und finden Sie die Agenturen, die Ihren Bedürfnissen entsprechen.
Unsere Branchenexperten helfen Ihnen gerne bei der Auswahl der am besten geeigneten Agentur.
Durchsuchen Sie unsere Anbieter
Durchsuchen Sie eine Datenbank mit 38.000 talentierten Dienstleistern und arbeiten Sie mit den besten für Ihre spezifischen Anforderungen zusammen.
Lassen Sie die Agenturen zu Ihnen kommen
Beschreiben Sie Ihren Bedarf in einem kurzen Briefing mit Ihren Anforderungen. Schicken Sie es an die Agenturen, die wir Ihnen vorschlagen, und warten Sie auf deren Antwort.
Einfacher, schneller und agiler Prozess
Vollständige und aktuelle Marktinformationen
Persönliche Unterstützung
Erfahren Sie mehr über Projekte
Unsere Berater helfen Ihnen dabei, den richtigen Agenturpartner zu finden
Lassen Sie sich von unseren Branchenexperten bei der Auswahl der am besten geeigneten Agentur helfen und verwandeln Sie Ihre Idee in ein erfolgreiches Projekt.
Erfahren Sie mehr zu Beratern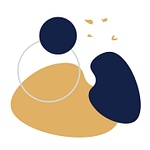 ---
MTC | The Content Agency
Berlin, Deutschland
MTC | The Content Agency is a B2B content agency serving forward-thinking brands. We infuse content marketing, SEO, and thought-leadership best practices to drive awareness, credibility, and leads for our clients. Based in Germany, we serve local clients with native-English content strategy and creation services. Our focus is on human-centered content marketing as it relates to the customer journey, SEO, and online growth. At MTC, we become an extension of your current marketing department working alongside you every step of the way. Megan Thudium is your content strategist and dedicated project leader. She ensures that your project is well cared for and meets your expectations.  We bring an industry-specific content writer to every project with specialized expertise in your B2B industry. Our remote agency allows you to tap into top talent from around the world. Based in Germany, we're your native English-speaking content experts. We're the only B2B Content Agency based in Berlin with an all native-English team of experts with experience in your industry. We use content to elevate the brand status of our clients so that they can stand apart from the competition with distinction in the English market. Our clients connect with larger audiences, deliver inbound traffic, and generate more leads with content.
5 Personen im Team
Arbeitet remote auf der ganzen Welt
Sortlist Mitglied seit 2020
Gegründet 2018
Noch keine Bewertung
Schreiben Sie die erste Bewertung
---
Dienstleistungen
3 Dienstleistungen angeboten von MTC | The Content Agency
Dienstleistungen
---
Bewertungen
---
Ab
---

Content is only as valuable as the strategy and planning behind it. MTC is a strategy-first agency meaning that we always approach our b2b content marketing consultant projects with a strategic mindset. Every client either goes through a strategy consulting or a strategy debriefing so that we always have a strong foundation to begin our content creation. We implement and design best-in-industry content marketing, content SEO, and link-building frameworks that help you increase organic growth and accelerate lead generation.

- Organic content strategy
- LinkedIn strategy

Skills in Content-Strategie (6)

Lead Generation

Content Marketing

Online Content

b2b marketing

Linkedin Strategie

Publicité Linkedin

---

---

MTC | The Content Agency's content retainer packages are designed for B2B startups and small businesses. We become an extension of your current marketing department, and we work directly with your Marketing Manager or VP Growth to become a well-integrated extension to your current marketing efforts. Our retainer packages provide a lead-generating content strategy and ongoing content campaigns for high-impact content implementation. Get started with a START or GROWTH retainer package.

Skills in Digitale Strategie (8)

online marketing campaign

B2B Marketing

Inbound Lead Generation

Digital

Inbound Marketing

Digital Marketing

email marketing campaign

inbound lead generation

---

---

We create value content that speaks to your target audience. Every B2B content asset aligns with your company's goals, strategy, and builds a conversation around your brand. All content created is in touch with the wordage and nuances of B2B writing in native-English. We're your global (and local) English content experts on board to create content for you—and we bring an industry-specific writer to every project with expertise in your industry.

Skills in Textgestaltung (10)

Website Copywriting

digital copywriting

copywriting advertising

editorial writing

text writing

Digital Copywriting

SEO Copywriting

Editorial Writing

Copy

SEO copywriting

---
---
---
---
Team
5 Mitglieder in MTC | The Content Agency's Team
---
Auszeichnungen
MTC | The Content Agency wurde 0 Mal ausgezeichnet
---
Bewertungen
Noch keine Bewertung für MTC | The Content Agency
Haben Sie mit MTC | The Content Agency gearbeitet?
Teilen Sie Ihre Erfahrungen mit uns.
---
Kontakt
Kontaktdetails von MTC | The Content Agency
Details
---
http://www.mtcthecontentagency.com
---
Headquarter

Feurigstraße 51, 10827 Berlin, Germany
---