Surround yourself with the best agencies
From web design to advertising campaigns, we guide you to the right marketing agencies.
100% free - Fee is charged to agencies willing to collaborate with you.
arrow_downward
They talked about us in the press
1k
Successful collaborations per year
What kind of agencies are selected?
The best ones, but not necessarily the biggest ones.
Shortcut Advertising
What a client said about them:
I work with Shortcut on student recruitment. With great pleasure and success! They deliver on time, high quality communication material: from social campaigns to visual identity for student recruitment and baseline. They truly understand our business goals and internal struggles as a university. They are committed to the briefing and the goals set. The level of transparency (project management, costs, hours, ...) makes them a great partner to be on my side.
Marketing Manager,
The Lift
What a client said about them:
Llevamos más de 8 años trabajando con ellos. Al principio teníamos nuestro propio equipo de marketing interno, no obstante al no tener una dirección con amplios conocimientos en marketing enseguida nos quedábamos desactualizados y los competidores conseguían más resultados en Google que nosotros. Hemos probado sus servicios de creación de contenido, enalces, Adwords, Consultoría SEO y creación web y prácticamente todo lo logros conseguidos en Google es gracias a ellos.
Director Ventas,
Coyote
What a client said about them:
Grâce à une attention toute particulière de nos besoins et à leur professionnalisme, la liaison entre briefing et exécution finale s'est avérée efficace et impeccable. Je recommande vivement cette équipe pour leur écoute et créativité ainsi que pour la justesse de leur réalisation.
C.E.O. Connexion sprl,
PROFIRST Intl.
What a client said about them:
Excellent collaboration in various projects. The whole team is serious and constantly looking for perfection. Always a pleasure.
UI / UX Designer,
Adjust
What a client said about them:
Super service ! Équipe disponible et réactive.
Project Coordinator,
EVO Group
What a client said about them:
Agence sérieuse, communication et travail efficace.
Comptable,
148 - Agence de communication
What a client said about them:
Je n'ai eu que des retours positifs sur le Tumblr, bravo ! Le rendu est très bien, très bon boulot de votre part :)
Dupont Lewis
What a client said about them:
DUPONT LEWIS with a Twist INGRÉDIENTS: 1KG d'expérience dans le monde de l'alimentaire 500gr de créativité pure 8 portions de rapidité Une grosse louche d'écoute 2 gousses de réacivité 3 cuillère à soupes de vision clients 1 tasse de simplicité 1 Zest de bonne humeur Lié le tout avec de l'engagement et de l'efficacité
Directeur Marketing,
Superkraft
What a client said about them:
Een super tof, hands-on team waarvoor niets teveel is. Vragen en problemen worden direct aangepakt. Ik ben zeer tevreden van hun service en klantencontact.
Zaakvoerder,
SECONDFLOOR
What a client said about them:
Plusieurs collaborations et toujours aussi agréable !
Co-fondateur,
Socialsky
What a client said about them:
it was a really great collaboration, the team is super dedicated!
marketing manager,
New Step Media
What a client said about them:
Marketing campaign for our new project, brand awareness and lead generation
Co-founder,
Pixelis
What a client said about them:
Une agence très professionnelle, et des chefs de projets toujours disponibles et à l'écoute. Une vraie réflexion stratégique est apportée sur chaque projet.
Trade Marketing Manager,
Zee Group
What a client said about them:
L'équipe de Zee Agency nous a créé une boutique en ligne conforme à notre charte graphique, nos demandes spécifiques et notre budget. Durant le processus de refonte du site, elle nous a fourni des indications claires sur les différentes étapes à suivre et a respecté les délais de livraison du site. Depuis le lancement de la boutique, nous n'avons pas rencontré de problème lié à la conception du site Internet et les ventes sont au rendez-vous. L'équipe est réactive en cas de question et nous accompagne dans les améliorations à mener pour optimiser le site selon nos demandes.
Responsable Webmarketing,
BBS
What a client said about them:
Equipe très professionnelle, reactive agile et humaine. Projet complexe intégrant solution metier web et mobile menée avec succès integrant équipe dédiée et stable de chef projet, ux designer et developpeurs. Je recommande fortement pour toute start up ou entreprise innovante et en transition digitale.
CEO,
LaMagnética
What a client said about them:
Empezamos a trabajar con La Magnètica en el año 2009 y desde entonces se ha convertido en un colaborador fundamental en la estrategia digital de la Fundación. Sus servicios van desde la consultoría técnica con informes que nos entregan regularmente y análisis sobre cómo mejorar el posicionamiento SEO a la conceptualización y diseño de nuestras páginas web y sus nuevos apartados y el asesoramiento en todo lo que está relacionado con la comunicación online de la institución. Desde 2014 con la renovación de nuestra página web, por la que La Magnètica trabajó en la conceptualización y optimización del diseño, usabilidad y funcionalidad, y con la publicación del diseño renovado del Catálogo Razonado de Pinturas de Salvador Dalí en diciembre 2017, hemos confiado en una empresa que demuestra su profesionalidad tanto desde el punto de vista de respeto de los tiempos de entrega de los proyectos y del presupuesto acordado, como de la capacidad de entender nuestras necesidades y deseos. Nuestra valoración del trabajo de La Magnètica en los proyectos pasados y en los que actualmente están llevando a cabo con nosotros no puede ser más positiva. We began to work with La Magnètica in 2009. Since then it has become a fundamental collaborator in the digital strategy of the Dalí Foundation. Their services range from technical consultancy (with regular reports and analysis) to SEO improving and conceptualization. They also help us design our web pages and new sections and give us advice on everything related to online communication. In 2014, we updated our website completely. La Magnètica worked on the new design's conceptualization and optimization, on usability and functionality. Another important project was, in December 2017, the launching of the new design of Salvador Dalí's Catalogue Raisonné of Paintings. To do so we relied on a company, La Magnètica, that showed professionalism from the point of view of respect for delivery times and for the agreed budget. They are very good at understanding our needs and wishes. Our opinion of La Magnètica's job in past and future projects with us cannot be more positive.
Digital media,
Icetulip
What a client said about them:
Icetulip is an interesting and integrated agency, providing a world-class marketing communication solutions, reporting and optimization. Providing English and Arabic content solutions, very honest and committed.
Managing Director,
Biggerband
What a client said about them:
Biggerband a su faire preuve d'une grande capacité d'écoute et de conseils dans tous les projets que nous avons menés ensemble. Les équipes ont su se montrer très disponibles et faire rimer créativité avec réactivité. La pédagogie et la flexibilité de nos interlocuteurs ont été des ingrédients indispensables à la réussite de ces projets. L'agence a su s'adapter en permanence à nos urgences. Nous sommes aujourd'hui très satisfaits des performances de notre nouvelle plateforme de marque, de notre site RH, de notre blog et de notre espace Client. Un grand merci à tous !
Digital Manager,
EVerythink PR boutique
What a client said about them:
Estupendo equipo creativo y lleno de energía que hace posible los proyectos más ambiciosos 🎈 Como Agencia del Ranking Top 100 Mujeres Líderes y su Gala Anual, han trabajado multiplicando su impacto y repercusión mediática.  Además han colaborado en proyectar mi imagen y reputación como líder de la iniciativa.
Directora General,
Wirelab
What a client said about them:
Wij hebben een samenwerking gevonden met Wirelab. Wirelab produceert voor ons de platformen en onderhouden deze zeer correct. Vooral het meedenken en de pro-actieve houding m.b.t. de ontwikkeling van onze platformen stellen wij zeer op prijs. Wirelab komt met innovatieve ideeën en creaties en zijn zeer flexibel en weten meteen vanaf dag 1 waarover zij spreken. Daarbij hebben zij ons enorm goed geholpen en vooral goed geadviseerd m.b.t. het overnemen van 2 bestaande applicaties. Hadden wij dit eerder geweten, dan hadden we veel eerder samen kunnen werken als het aan ons ligt.
Eigenaar / Account Manager,
Black Pizza
What a client said about them:
BlackPizza a créé l'identité visuelle d'ekWateur, et est en charge de la refonte de nos interfaces. Nous apprécions beaucoup la gestion de projet et la créativité de cette agence !
Responsable Communication,
AB4 Systems
What a client said about them:
create an app for a film festival in order to bring more audience to the event
festivla director,
datasocial
What a client said about them:
¿Que es el mundo digital sin la obsesión por la medición? Pues Datasocial lo lleva al mundo de las Redes Sociales, algo fundamental.
Ecommerce Manager,
The Growth Revolution- Innovative Marketing Consulting Agency
What a client said about them:
Growth Marketing allows retail companies to test new actions, and scale their business growth. I was able to experience this first hand.
CEO,
POP Communications
What a client said about them:
Great group of professionals with ground breaking ideas, in-depth knowledge of the market and a result driven approach. We have worked with them on several projects including social media engagement and PR. I will definitely recommend them.
Consumer Engagement Manager,
Oh! my brand
What a client said about them:
Trabajar con OhMyBrand! ha resultado una experiencia fantástica. Gente responsable y flexible, con iniciativa y sobre todo muchas ganas. Se anticipan a tus necesidades, dan soluciones y están a la última. Han modernizado nuestra página web y esta ha dado un vuelco de 90 grados. Ahora es una página cómoda para el usuario y una magnífica carta de presentación de nuestra editorial. Seguiremos trabajando con ellos, sin duda.
Editora,
ELSE & BANG
What a client said about them:
Voulant créer dans un délai court un site web et un blog sur plateforme Wordpress pour un projet associatif associatif, nous avons sollicité Else & Bang. Le projet s'est déroulé dans les délais, et le résultat correspond parfaitement au cahier des charges. Else & Bang nous a aidés à faire l'impossible. Efficacité et qualité de la relation.
Directeur,
La Niche
What a client said about them:
Innovative thinking and great collaboration.
Head of CMD,
Dynamic Creative
What a client said about them:
De multiples réalisations depuis près de 20 ans, avec une rapidité et une qualité jamais démenties
CEO,
If we were you
What a client said about them:
IWWY hielp met een verfrissing van onze onderneming. Hierbij kwam onder meer een nieuw logo, huisstijl en advertentiebeleid aan de pas. Kenmerkend is hun creatieve en flexibele aanpak waarbij ze niet verlegen zijn om hun eigen stempel te drukken op hun campagnes of 'out of the box' te denken. Momenteel verzorgen zij onder andere de copywriting, het ontwerp van advertenties en het verder uitdiepen van de gezette visie.
Bedrijfsleider,
The Crew Communication
What a client said about them:
We have worked with The Crew Communication to develop our new website. The project had some challenging deadlines but that did not scare them off. The team showed great flexibility, rapidity of execution and creativity without jeopardizing quality. Thank you to the very talented team!
Marketing Manager,
Digital Advice Group
What a client said about them:
We worked with Digitag in order to increase the visibility of a new advertising campaign for one of our clients. Thanks to the analysis and implementation of new digital tools, the campaign received an outstanding amount of reach and engagements creating a large follower base. We worked in an agile way to maximize the value for our clients and to optimize their budget according to their evolving needs. It's helpful because it allows the stakeholders to change the scope of the project and to be really flexible according to the results of the different channels and strategies. Sacha and his team were really helpful and help us to succeed this digital campaign.
Managing Director,
Wild fusion
What a client said about them:
Creating a digital marketing strategy for our brands
Brand Manager,
Infostrates
What a client said about them:
a responsive team and contacts who take the time to follow up the digital project: Relevant proposals. we have had good brainstorming with the account manager and then received a strategic recommendation in accordance with our needs pedagogical approach very appreciated inside Renault team's project Very agile and creative i recommend working via this agency.
Head of communication,
Galadrim
What a client said about them:
Merci beaucoup pour votre rapidité ! C'est très agréable de pouvoir travailler aussi efficacement.
CEO,
USTS Innovative Agency
What a client said about them:
Tout est faisable avec USTS, travail d une très grande qualité et dans une belle confiance
CEO,
Talentum Digital
What a client said about them:
Me encantan! Son súper profesionales y me atienden con afecto y un trato muy cercano y personalizado. Hasta hoy todas las soluciones que me han ofrecido ha funcionado a la perfección! Muchas gracias chicos y os deseo muchos años más de éxito!!
Directora,
EvolveDigitas
What a client said about them:
Great job done by the company in terms of scaling the business and driving capabilties in e-commerce and other digital ,social and influencer network. Very professional and global outreach.well utilised and within budget . Great PR and Digital team. Strongly recommend.
Director,
PURE illusion
What a client said about them:
Une agence professionnelle, réactive, et fiable !
RH,
deBottomLine
What a client said about them:
Nous travaillons depuis quelques années avec deBottomLine pour nos activités BTL, principalement nos activités CRM et réseaux sociaux. Ce que nous aimons particulièrement chez eux c'est leur créativité qui permet à une marque comme Yakult de se redynamiser. Ils ont une connaissance très pointue du fonctionnement des réseaux sociaux, nos campagnes sont de ce fait parfaitement menées et rentabilisées d'un point de vue coût/contact. De plus deBottomLine partage son savoir avec ses clients et les pousse à être autonomes dans certains domaines. La collaboration n'est donc pas statique et évolue en fonction des acquis de chacun.
Project Communication Manager,
sendian creations
What a client said about them:
you are awesome company and deliver a high quality services thanks a lot to making my company branding and digital marketing campaign.
CEO,
Comith
What a client said about them:
Samenwerken met Comith betekent weten waar je aan toe bent. Alle medewerkers zijn professionals in hun job en argumenteren hun kanaal-, content- en designkeuzes. En misschien nog belangrijker: ze houden woord. Door de korte communicatielijnen slaagt Comith er bovendien in om snel te reageren. Comith denkt mee met de klant en weet de flitsende communicatiewereld te verzoenen met de tragere procedures binnen de overheid. Comith gaat resultaatgericht te werk en aarzelt niet om ook het eigen werk kritisch te evalueren.
Woordvoerder,
You're a talented agency? Join us!
Who uses Sortlist?
Decision makers from thousands of companies.

Sylvie T'Jaeckx
I was surprised by the quick and personal reply, challenging me with the right questions to determine a better briefing. This resulted in a spot on list of agencies who can help us out.

Damien Thayse
If I had to recommend Sortlist to friends or clients, well, I would say that it really saves a lot of time. From the moment I sent the message on Sortlist, two days later everything was settled! And most of all, it was relevant!

Jean Minne
I posted a project on Sortlist explaining my needs. Within two days, four agencies contacted me for a meeting. They explained what they were doing and how it fitted my needs. Finally, it went really fast with the selected agency to go forward in the process.
Read more testimonials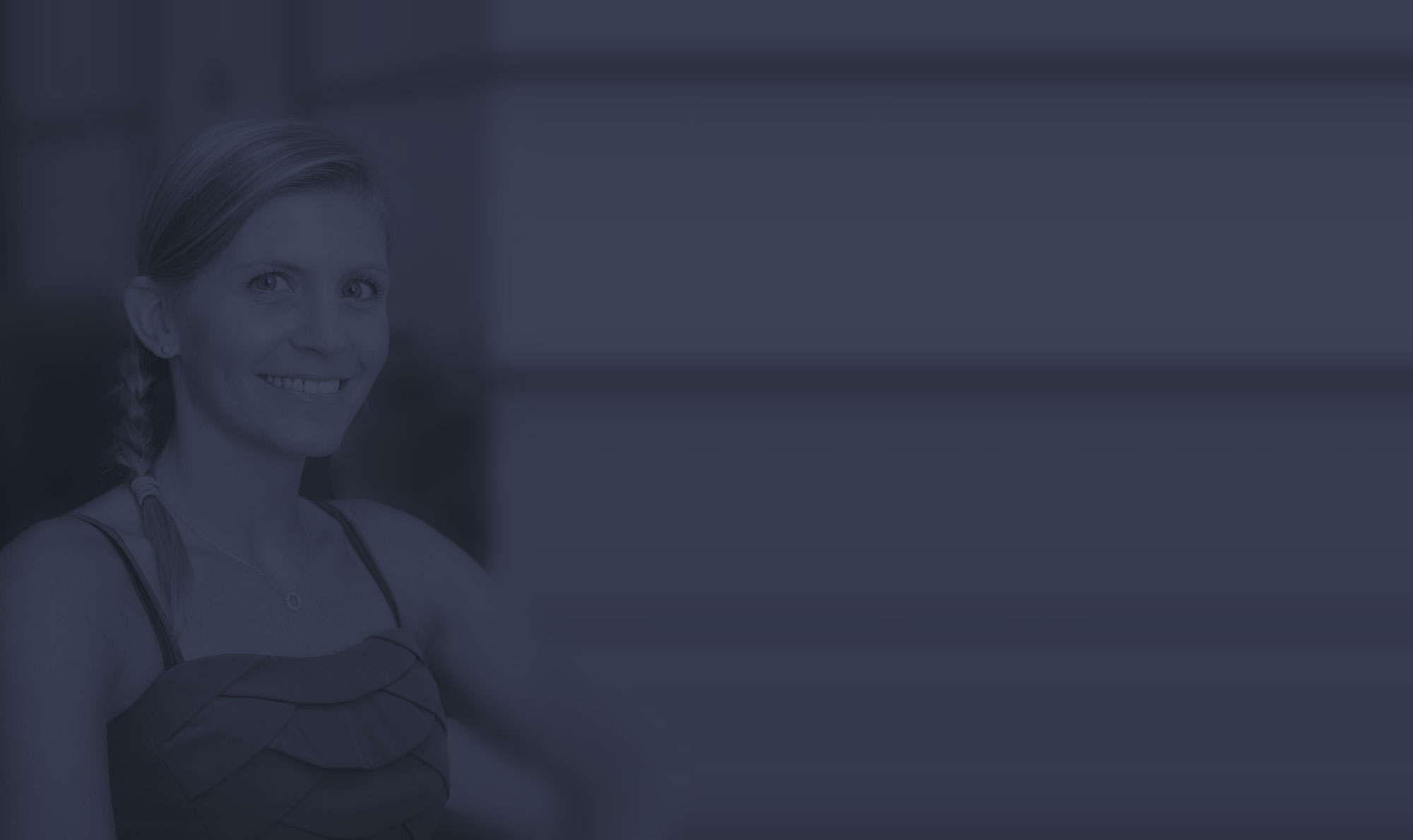 Finding an agency is quite complicated. There are plently of them and we don't really know which ones are ready and motivated to work with us. With Sortlist, they take the first step by sending a message, so it's easier. There is also a pre-selection in order to target only the best expert agencies, using many relevant selection criteria.

Jessica Fabre
Digital Communication Officer at Bourbon
Let us guide you to the best agency
From web design to advertising campaigns, we guide you to the right agency fitting your needs and budget. Then, compare and hire the one that's right for you.
100% free - Fee is charged to agencies willing to collaborate with you.