Über doodleblue
WE INNOVATE, BUILD AND DELIVER - WEB APPS - MOBILE APPS - UI/UX - ENTERPRISE SOLUTIONS
Right from mobile application development, web application development, UI/UX to digital marketing, doodleblue provides a one-stop solution for all your digital needs. Our typical client profile includes Fortune 500s, funded start-ups and street-smart entrepreneurs. We are passionate about creating quality product experiences that combines technology, user experience and design.
doodleblue is a boutique creative technology solutions consulting firm. We incorporated in 2011 and since then have serviced more than 470+ projects. We are a team of entrepreneurs that understand what it means to go mobile. We are a group of young creative enthusiasts that have decided to 'Go-Digital', and thus are a powerhouse of original designs. As for our Tech skills, we have the best brains from the country being mentored by Silicon Valley geniuses.
We have clients in over 45 countries. In addition to the services we provide, we develop our own technology products as well and this effort is spearheaded by our R&D department that works on cutting edge technologies like Augmented Reality, OCR, Google Glasses and many such others in the upcoming spaces like wearables apps.
SERVICES We build world class e-commerce web portals, mobile applications, web applications, enterprise solutions, digital marketing and analytics campaigns - name it and we do it. In short, we help companies succeed through technology.
Brands that we work with
Vodafone, Mafoi, Citibank, Colgate, Caratlane, Abbott, CMU, Harvard, PWC WPP, ZedPOS, Credia, Viewtrakr, EZolve Eshakti - To name a few
Zertifikate
Profil wurde vom Besitzer bestätigt
Standort
Dienste angeboten
Wir sind in verschiedenen Bereichen tätig
Webanwendung
Our services include - 1) ANDROID APPLICATION DEVELOPMENT Right from material design to parallax scrolling, we have adopted all the latest features available for Android OS. Being one of the most used mobile OS, we believe our design, logic and quality is what makes our apps stand out in the google play store. 2)HYBRID APPLICATION DEVELOPMENT Hybrid applications combine the best of both worlds : native and HTML5. Our developers are experts in optimizing JavaScript, building CSS for creative layouts and developing adaptable HTML code that lets your app run on any platform. 3)IOS APPLICATION DEVELOPMENT With right tools, right functionalities and great precision; we build quality apps for iPhone and iPad. Swift or Objective C, we have mastered them both. Tell us your preferences and we will deliver our best. Some of the technologies we have used to complete our projects APPIUM , app-JUnit, PHONEGAP, IONIC, TITANIUM, AWS, XAMARIN, IBEACON
Info anfordern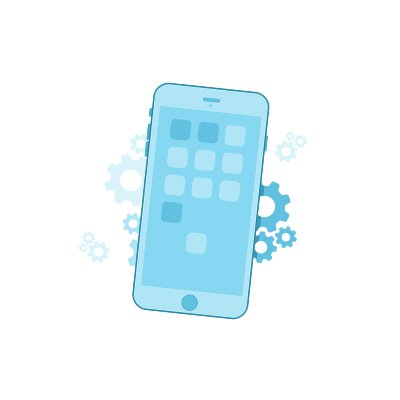 Mobile App
Right from material design to parallax scrolling, we have adopted all the latest features available for Android OS. Being one of the most used mobile OS, we believe our design, logic and quality is what makes our apps stand out in the google play store. HYBRID APPLICATION DEVELOPMENT Hybrid applications combine the best of both worlds : native and HTML5. Our developers are experts in optimizing JavaScript, building CSS for creative layouts and developing adaptable HTML code that lets your app run on any platform. IOS APPLICATION DEVELOPMENT With right tools, right functionalities and great precision; we build quality apps for iPhone and iPad. Swift or Objective C, we have mastered them both. Tell us your preferences and we will deliver our best.
Info anfordern
Ein paar Kennzahlen über die Agentur
Vorherige Arbeiten
Sieh dir die aktuellsten Arbeiten für unsere Kunden an
2 Arbeit(en) hochgeladen
Broker-free properties rental portal
August 2016
August 2016
Broker-free properties rental portal
doodleblue helped GrabHouse develop an Android application for their surveyors to upload details about a property through their mobile phones directly to their website. Client had an existing process to upload data through their website by the time that doodleblue joined in. This meant a whole lot of analysis, review and integration of the technical system and processes to be done before proceeding. Nevertheless, we quickly moved through the analysis phase to ensure that all our developers were on the same page.
Mehr lesen
Android and Ios App Design and Development
August 2016
August 2016
Android and Ios App Design and Development
eShakti.com is a US based online women's apparel company that specializes in mass-customization. eShakti approached doodleblue to get comprehensive mobile app solution built.
Some of the focus points
Just one click to enter the measurements from the Users.
Experience the smoothness and flow in the app, just like the website.
Buy in the app, pay in the website and vice-versa. A solution to synchronize every process to help you achieve great accessibility.
We understand brands. We acknowledge perspectives. Your customers are our customers.  Right from colors to user experience doodleblue took great care in building every minute aspect of the app
The app was made each for Android and iOS platforms.
Mehr lesen
Kunden Bewertungen
Sieh dir die neuesten Bewertungen unserer Kunden an
1 Bewertung(en) veröffentlicht
Lass uns dich zu der besten Agentur führen.
Von Webdesign bis hin zu Werbekampagnen, wir führen dich an die richtige Agentur, die deine Bedürfnisse und dein Budget berücksichtigt. Anschließend vergleichst und beauftragst du diejenige, die für dich am besten geeignet ist.
Finde meine Agentur
100% kostenfrei - Die Gebühr wird den Agenturen berechnet, die bereit sind, mit dir zusammenzuarbeiten.