Entdecken und durchstöbern Sie unseren gesamten Katalog an Agenturen.
Veröffentlichen Sie jetzt ein neues Projekt und finden Sie die Agenturen, die Ihren Bedürfnissen entsprechen.
Unsere Branchenexperten helfen Ihnen gerne bei der Auswahl der am besten geeigneten Agentur.
Durchsuchen Sie unsere Anbieter
Durchsuchen Sie eine Datenbank mit 38.000 talentierten Dienstleistern und arbeiten Sie mit den besten für Ihre spezifischen Anforderungen zusammen.
Lassen Sie die Agenturen zu Ihnen kommen
Beschreiben Sie Ihren Bedarf in einem kurzen Briefing mit Ihren Anforderungen. Schicken Sie es an die Agenturen, die wir Ihnen vorschlagen, und warten Sie auf deren Antwort.
Einfacher, schneller und agiler Prozess
Vollständige und aktuelle Marktinformationen
Persönliche Unterstützung
Erfahren Sie mehr über Projekte
Unsere Berater helfen Ihnen dabei, den richtigen Agenturpartner zu finden
Lassen Sie sich von unseren Branchenexperten bei der Auswahl der am besten geeigneten Agentur helfen und verwandeln Sie Ihre Idee in ein erfolgreiches Projekt.
Erfahren Sie mehr zu Beratern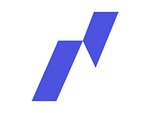 ---
Altitude
Berlin, Deutschland
Altitude is a Berlin-based marketing agency that focuses on building growth for B2C and B2B clients. Having worked with some of the largest and most successful digital companies, Altitude's team consists of seasoned experts with deep knowledge in multiple areas of digital marketing. Living and breathing all things digital since day one Looking for a sleek poster or print campaign? Then we're probably not your best bet. Living and breathing all things digital since day one, we've helped some of today's biggest players grow from promising start-up to full-blown success. This gives us a singular head-start by translating marketing best practices from digital native pioneers to other industries.  At Altitude, our associates and analysts can draw on 20+ years of experience in growth consulting and strategy development, content production (photo, video), UX/UI design for websites or marketing-specific landing pages, creative copywriting, website development and extensive digital marketing expertise, depending on each project's needs. So, whether booking spots in prime slots or getting you the best deals on media buys, you can trust our team to pick the perfect blend and solution for your particular project. And also to tell you when it's safe to give all those shiny, seductive marketing options a miss.
12 Personen im Team
Spricht Deutsch, Englisch, Spanisch
Sortlist Mitglied seit 2020
Gegründet 2016
Noch keine Bewertung
Schreiben Sie die erste Bewertung
---
Dienstleistungen
7 Dienstleistungen angeboten von Altitude
Dienstleistungen
---
Bewertungen
---
Ab
---
---
---
Team
12 Mitglieder in Altitude's Team
---
Auszeichnungen
Altitude wurde 0 Mal ausgezeichnet
---
Bewertungen
Noch keine Bewertung für Altitude
Haben Sie mit Altitude gearbeitet?
Teilen Sie Ihre Erfahrungen mit uns.
---
Kontakt
Kontaktdetails von Altitude
Details
---
---
Headquarter

Pappelallee 14, 10437 Berlin, Germany
---