Über BANK
Diese Agentur wurde bereits von ihrem Eigentümer beansprucht
Beschreibung
RELAX – Pleasure makes beautiful things

IMPROVE – Let's magnify the good

JOIN – Why do things on your own, when you can do them together?

UPGRADE – It's the same, but better

 

We are BANK™, an international design agency based in the heart of Berlin. Since 2004 we plan, develop, and realise a wide range of design projects for cultural, institutional, and commercial clients. We create projects and carry them out from beginning to end. We create design concepts and visual identities, from logos to typographies, publications to websites, flyers to campaigns.

 

Moreover, we give design workshops in China, Germany, France and Sweden, and tutor at academies in Germany and France. Teaching exposes us to new perspectives, questions our own opinions, and sharpens our own views. Our multifaceted nature and interest in exploring different fields leads us to initiate our own projects in music, art and publishing. Examples include 'The Art of Conversation', a cultural exchange and exhibition in collaboration with Inventory Studio from London; 1/2 (un demi), cofounded by Laure Boer, an association of female designers that publishes an art magazine twice a year; and the monthly event, 'Good and Plenty', that we organised with our friends from blotto for a period of two years.

 

BANK™ is part of a larger network, inviting professionals from a variety of different fields to join our team on relevant projects. We are housed in a beautiful glass studio in the Aufbau Haus/Planet Modulor in Berlin Kreuzberg; a vivid environment that is peaceful and relaxed, yet full of energy. Our office is an open house, and our clients, students, and friends swing by all day long. Please feel free to do so!

 

Our clients include: Skype Magnum Photos Federal Foreign Office Germany Museum for Design Zurich Unesco Die Andere Bibliothek Verlag für Moderne Kunst Nürnberg Senat for Building and Environment Bremen DDB Argobooks Future Nordic Design The Green Box Kehrer Verlag
Dienste angeboten
Wir sind in verschiedenen Bereichen tätig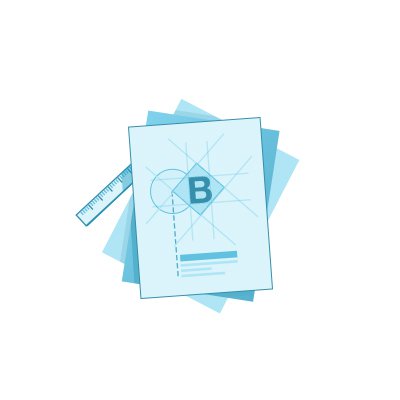 Grafikdesign
Since 2004, we plan, develop and realise a wide range of design projects for cultural, institutional, and commercial clients. Our goal is to work on projects that we believe are valuable to society and culture. Clients include Skype, Magnum Photos, Unesco, Federal Foreign Office Germany, Museum of Design Zurich, Die Andere Bibliothek, DDB, Verlag für Moderne Kunst Nürnberg, Future Nordic Design. We create projects and carry them out from beginning to end. This includes brand positioning, creating concepts, and designing visual identities. It's not just about 'the looks'. For us, each project demands the creation of well-thought content, the development of ideas, an appropriate visual language, and copywriting.
Info anfordern
Ein paar Kennzahlen über die Agentur
Vorherige Arbeiten
Sieh dir die aktuellsten Arbeiten für unsere Kunden an
2 Arbeit(en) hochgeladen
Visual Identity, Film for Swiss New Music Festival
November 2016
November 2016
Visual Identity, Film for Swiss New Music Festival
Visual identity, logo type, press kit with DVD
Part of the festival "Tage für Neue Musik Zürich". Fever, for big orchestra. An Adrian Kelterborn film for a David Sontòn Caflisch composition. Sinfonie Orcheter Biel and Orchestre Symphonique du Jura.
Mehr lesen
Kunden Bewertungen
Sieh dir die neuesten Bewertungen unserer Kunden an
Bewertung(en) veröffentlicht
Lass uns dich zu der besten Agentur führen.
Von Webdesign bis hin zu Werbekampagnen, wir führen dich an die richtige Agentur, die deine Bedürfnisse und dein Budget berücksichtigt. Anschließend vergleichst und beauftragst du diejenige, die für dich am besten geeignet ist.
Finde meine Agentur
100% kostenfrei - Die Gebühr wird den Agenturen berechnet, die bereit sind, mit dir zusammenzuarbeiten.