Mobiteam
Agentur erfahren in Grafikdesign, Webseitengestaltung.
Profil
vom Eigentümer bestätigt
Kontaktiere Mobiteam
Über Mobiteam
Diese Agentur wurde bereits von ihrem Eigentümer beansprucht
Beschreibung
We are your proven design, web-development and consulting partner in Berlin!

This is Mobiteam!

 

Mobiteam is the web development company with 8 years of experience, 14 professionals, 3 own startups and 2 exits to US and UK companies in 2017. We are specialized in the design & development of e-commerce, corporate and personal high-quality websites. With the head office in the heart of Berlin.

 

Our clients get websites that sell, attract and obtain market and customer's respect!

 

Our Work Process:

 

1.  Meeting & Listening

First, we will have a meeting and listen to your wishes & needs. What you want to get from us

2. Design
We master Photoshop & Sketch. Will prepare the wireframes, design book, mockups, logos, banners and all the visual materials

3. Validation
Next phase is to get your validation. When all is cool, you will approve the visual identity, concept, styles, colors

4. Coding
And here we start the development process, in a SCRUM and AGILE environment with frequent updates on the progress from our side

5. Launch
We will take care of the whole technical launch, prepare the environment so that you enjoy the launch as easy as a Facebook like

6. Maintain
After this beautiful journey, 93% of all our clients give us their websites for the tech maintenance and design updates whenever they need

 

Mobiteam's Expertise:

Frontend & Backend,
UI / UX,
Web development,
eCommerce,
Outsourcing,
Whitelabel (NEW),
IT & Startups Consulting,
Branding
Zuerkennungen oder Ernennungen
stars
Successful Startup Exit
2017
E-Commerce, Startups
stars
Second successful startup exit
2016
E-Commerce, Startups
Dienste angeboten
Wir sind in verschiedenen Bereichen tätig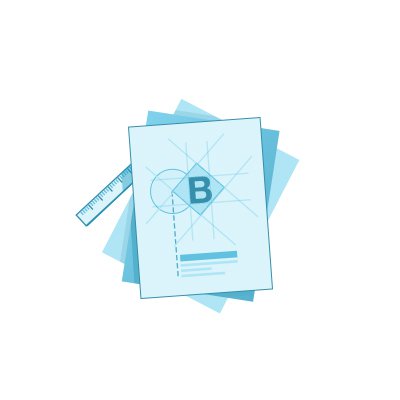 Grafikdesign
We have designed 3 of the most successful startups in the world for their niche. We talk about Teslathemes.com, WPMatic.io, or Greedeals.com, which are solid startups we created from zero and made exits to US and UK companies in 2016 and 2017. We know design, we know the technics and trends. Our clients return to us for more projects and referrals. We cover the whole range of design, from simple logo creation to ultra-complex e-commerce portals including payments and DB. We master Photoshop & Sketch. Will prepare the wireframes, design book, mockups, logos, banners and all the visual materials, including brochures, flyers and business cards. There is no much fun in trying all the companies who can deliver you better, for this reason, I encourage you to contact us and convince right away about out skills and communication process. You will love it, as all our clients do.
Info anfordern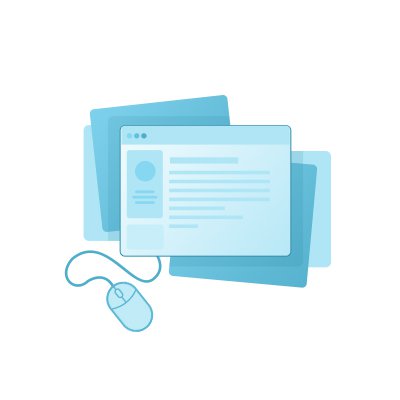 Webseitengestaltung
As you already know, we created Teslathemes.com and WPMatic.io, which are two of the biggest players on the Internet for their niches. 1. Teslathemes.com - is a premium WordPress Theme Club, with 72 WordPress themes. It was acquired by Imagely LLC in 2017 and it was mentioned by Matt Mullenweg as well. We do not hide it: we are top professional for WordPress. We know it and love it. This is what we do - we build powerful website for our clients, which then increase their sales, visibility and get market and competitors' respect. Working with Mobiteam - you will see that yourself. Our speed, communication flow and huge experience are our advantages. Of course, to mention also the prices, which you will appreciate right away. Contact us right now and get a free quote for your project!
Info anfordern
Ein paar Kennzahlen über die Agentur
Vorherige Arbeiten
Sieh dir die aktuellsten Arbeiten für unsere Kunden an
Kunden Bewertungen
Sieh dir die neuesten Bewertungen unserer Kunden an
7 Bewertung(en) veröffentlicht
Eleanor Nickerson

Head of Marketing Department bei GringerTale Ltd

Overall our experience in working with Mobiteam has been great. They were able to deliver a complex app design with many intricate functions. We are very happy with the design of our app and the simplicity of its functionality. The UI is very clean which is attributed to the quality of their development.

Jörg Rost

Co-Chief Executive Officer bei Hexwarmer

We needed to develop native apps for iPhone and Android and about 125 individual admin dashboard panels. In November of 2017 our company interviewed over 20 different software consulting firms throughout Germany. NONE of the other companies could compare to what Mobiteam could offer. One thing that really impressed me is that everything is developed inhouse by senior level engineers. This was a big deal for us because we have had so many terrible experiences from outsourcing our project. Another thing that really sealed the deal for us was the design that they came up with. We walked in with wireframes that lacked personality and brand identity. They took those basic concepts we provided and turned it into an amazing design that is user-friendly and has its own brand identity. Since the launch of this version of the app, we have gotten so much positive feedback. Not only are users loving the app design but we are seeing that it is helping drive very high user retention.

Karl Ferdeline

Founder bei Sight Space

We have worked with Mobiteam on a Data Analytics Project. The prepared the whole design, frontend and backend part. Our scope was to create a smart dashboard that would reflect the behavior of our users on the website, to segment and analyze the funnels, channels. Having this intuitive design and smart dashboard designed and developed by this team, we managed to increase the CTR and Conversion with 14% after the first month. We are happy with the outcome and recommend them. Professional, flexible and honest team.

Dominic Wenkel

Marketing Manager bei Creative Fellow

Their experience in Web Development. Sense of responsibility and being flexible. Not to mention the fair pricing, which was way lower than other companies we have contacted for.

Marta Zaporojan

Founder bei Martelly Sleepwear

We are running a Premium Sleepwear Company and Mobiteam built our full visual identity. The website is extraordinary and our clients love to navigate thru it. Thanks to this fine and appealing design, we managed to go International. And today we operate globally. Mobiteam is managing the whole tech part even today, after 1,5 years of activity. The team is ready to take over our tasks within hours. We appreciate a lot their generous discount, which was important for us when we started, and we are grateful for. Thank you, Marta

Igor Alexe

CEO & Co-founder bei Wroomr - Monte Carlo

This is the second project Mobiteam made for us. This time this is Wroomr.com, which is a platform for car lovers around the world. Our business is operated in Monte Carlo and we are satisfied to have a remote technical partner that is helping us anytime we need any design, programming or maintenance services. Marcel's team proved to be professional and flexible, that is why we have hired them two times so far. You can trust and rely on this company.

Johannes Van Rooij

Marketing Relations bei Galaxia SA

Mobiteam create the website for our medical clinic from scratch. It was easy to work with them because they new how to make it. We were told they have made few other medical websites also for Swiss Companies, and that was a big advantage. Marcel's team created the design and the whole development for the website. After the launch, they are maintaining the website entirely. We are satisfied and are recommending Mobiteam to anyone. This company has decency and experience.
add_circle_outline
Füge eine neue Bewertung hinzu
Lass uns dich zu der besten Agentur führen.
Von Webdesign bis hin zu Werbekampagnen, wir führen dich an die richtige Agentur, die deine Bedürfnisse und dein Budget berücksichtigt. Anschließend vergleichst und beauftragst du diejenige, die für dich am besten geeignet ist.
Finde meine Agentur
100% kostenfrei - Die Gebühr wird den Agenturen berechnet, die bereit sind, mit dir zusammenzuarbeiten.