Entdecken und durchstöbern Sie unseren gesamten Katalog an Agenturen.
Veröffentlichen Sie jetzt ein neues Projekt und finden Sie die Agenturen, die Ihren Bedürfnissen entsprechen.
Unsere Branchenexperten helfen Ihnen gerne bei der Auswahl der am besten geeigneten Agentur.
Durchsuchen Sie unsere Anbieter
Durchsuchen Sie eine Datenbank mit 38.000 talentierten Dienstleistern und arbeiten Sie mit den besten für Ihre spezifischen Anforderungen zusammen.
Lassen Sie die Agenturen zu Ihnen kommen
Beschreiben Sie Ihren Bedarf in einem kurzen Briefing mit Ihren Anforderungen. Schicken Sie es an die Agenturen, die wir Ihnen vorschlagen, und warten Sie auf deren Antwort.
Einfacher, schneller und agiler Prozess
Vollständige und aktuelle Marktinformationen
Persönliche Unterstützung
Erfahren Sie mehr über Projekte
Unsere Berater helfen Ihnen dabei, den richtigen Agenturpartner zu finden
Lassen Sie sich von unseren Branchenexperten bei der Auswahl der am besten geeigneten Agentur helfen und verwandeln Sie Ihre Idee in ein erfolgreiches Projekt.
Erfahren Sie mehr zu Beratern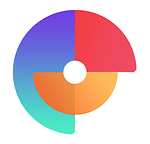 ---
Mobiteam
Berlin, Deutschland
We are your proven design, web-development and consulting partner in Berlin ! This is Mobiteam!   Mobiteam is the web development company with 8 years of experience, 14 professionals, 3 own startups and 2 exits to US and UK companies in 2017. We are specialized in the design & development of e-commerce, corporate and personal high-quality websites. With the head office in the heart of Berlin.   Our clients get websites that sell, attract and obtain market and customer's respect!   Our Work Process:   1.   Meeting & Listening First, we will have a meeting and listen to your wishes & needs. What you want to get from us 2. Design We master Photoshop & Sketch. Will prepare the wireframes, design book, mockups, logos, banners and all the visual materials 3. Validation Next phase is to get your validation. When all is cool, you will approve the visual identity, concept, styles, colors 4. Coding And here we start the development process, in a SCRUM and AGILE environment with frequent updates on the progress from our side 5. Launch We will take care of the whole technical launch, prepare the environment so that you enjoy the launch as easy as a Facebook like 6. Maintain After this beautiful journey, 93% of all our clients give us their websites for the tech maintenance and design updates whenever they need Mobiteam's Expertise: Frontend & Backend, UI / UX, Web development, eCommerce, Outsourcing, Whitelabel (NEW), IT & Startups Consulting, Branding
---
Dienstleistungen
16 Dienstleistungen angeboten von Mobiteam
Dienstleistungen
---
Bewertungen
---
Ab
---
---
---
Team
14 Mitglieder in Mobiteam's Team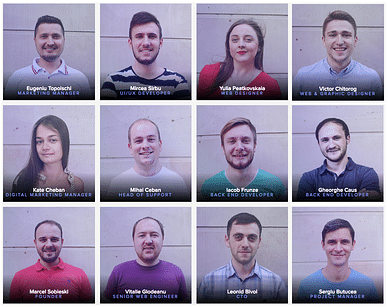 ---
Auszeichnungen
Mobiteam wurde 2 Mal ausgezeichnet
Successful Startup Exit
2017-05-31
E-Commerce, Startups
---
Second successful startup exit
2016-10-31
E-Commerce, Startups
---
---
Bewertungen
8 Bewertungen für Mobiteam
Dominic Wenkel
Marketing Manager bei Creative Fellow
Mobiteam developed a user-friendly website both for visitors as well as for internal employees to manage. In addition to the quality of their work, they were also very understanding and responsive to our needs.
---
Eleanor Nickerson
Head of Marketing Department bei GringerTale Ltd
Overall our experience in working with Mobiteam has been great. They were able to deliver a complex app design with many intricate functions. We are very happy with the design of our app and the simplicity of its functionality. The UI is very clean which is attributed to the quality of their development.
---
Jörg Rost
Co-Chief Executive Officer bei Hexwarmer
We needed to develop native apps for iPhone and Android and about 125 individual admin dashboard panels. In November of 2017 our company interviewed over 20 different software consulting firms throughout Germany. NONE of the other companies could compare to what Mobiteam could offer. One thing that really impressed me is that everything is developed inhouse by senior level engineers. This was a big deal for us because we have had so many terrible experiences from outsourcing our project. Another thing that really sealed the deal for us was the design that they came up with. We walked in with wireframes that lacked personality and brand identity. They took those basic concepts we provided and turned it into an amazing design that is user-friendly and has its own brand identity. Since the launch of this version of the app, we have gotten so much positive feedback. Not only are users loving the app design but we are seeing that it is helping drive very high user retention.
---
Haben Sie mit Mobiteam gearbeitet?
Teilen Sie Ihre Erfahrungen mit uns.
---
Kontakt
Kontaktdetails von Mobiteam
Details
---
---
Headquarter

Kopenhagener Str., 10437 Berlin, Germany
---