Entdecken und durchstöbern Sie unseren gesamten Katalog an Agenturen.
Veröffentlichen Sie jetzt ein neues Projekt und finden Sie die Agenturen, die Ihren Bedürfnissen entsprechen.
Unsere Branchenexperten helfen Ihnen gerne bei der Auswahl der am besten geeigneten Agentur.
Durchsuchen Sie unsere Anbieter
Durchsuchen Sie eine Datenbank mit 38.000 talentierten Dienstleistern und arbeiten Sie mit den besten für Ihre spezifischen Anforderungen zusammen.
Lassen Sie die Agenturen zu Ihnen kommen
Beschreiben Sie Ihren Bedarf in einem kurzen Briefing mit Ihren Anforderungen. Schicken Sie es an die Agenturen, die wir Ihnen vorschlagen, und warten Sie auf deren Antwort.
Einfacher, schneller und agiler Prozess
Vollständige und aktuelle Marktinformationen
Persönliche Unterstützung
Erfahren Sie mehr über Projekte
Unsere Berater helfen Ihnen dabei, den richtigen Agenturpartner zu finden
Lassen Sie sich von unseren Branchenexperten bei der Auswahl der am besten geeigneten Agentur helfen und verwandeln Sie Ihre Idee in ein erfolgreiches Projekt.
Erfahren Sie mehr zu Beratern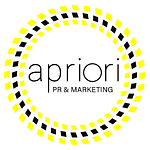 ---
apriori pr and marketing
München, Deutschland
apriori pr and marketing - we make your brand stand out!
apriori pr & marketing is your partner for successful international digital marketing campaigns. In times of immersive media, we offer a creative approach of emerging target groups. We do storytelling, digital marketing and metaverse marketing consulting. Have a look at our Brand Movie: https://youtu.be/RHOT83Kpqg0 Our Services include: Digital Marketing and Social Media Artificial Intelligence, Mixed Reality, Blockchain and what comes next? The media range as well as the media technologies are continuously enhancing. The User Experience and Customer Journey has become more exciting than ever. apriori is your strategic partner for a new creativity in Digital Marketing. Voice Commerce, TikTok Content Creation, Influencer Relations, radio- and TV marketing, Google Ad Campaigns, Linkedin Ad campaigns, NFT, metaverse marketing Storytelling XR Storytelling and events – from Virtual Reality, 360°, Drone Videos to Augmented Reality or even Holoportation, apriori is your team for the production and publication of exciting immersive media. We are your creative and strategic consultant for immersive media storytelling. PR and Events In an era of autonomous mobility and the growing Artificial Intelligence a variety of emerging communities influence the way people want to be informed and entertained. With our apriori storytelling and content creations in combination with international PR campaigns we provide your target clients with a personalized infotainment through virtual and real world events. Roadshows From our apriori roadshow "The Startup and Corporate Exchange" to international press trips and "Let's Talk Future Events", the Sono Motors pressdays, school & cinema events for Cineamo, presstrips for Steelcase to the United States, presstrips for Indie Campers within Europe and th US, we create and organize exciting events and challenges for your target groups. Have a look at some of our Client References! Cineamo Digital Marketing, Social Media and PR Sono Motors Pressdays Indie Campers Pressblog Schule für Morgen project Bayerische Versicherung Digital Transformer Challenge for Ashridge Executive Education & Ferrari Campus of the Future Challenge for Steelcase in cooperation with ZEIT PR for Papaya Young Directors Film Contest Influencer Campaign for the Australian Company Sue Ismiel and Daughters PR & Marketing Strategy for WHO'S PERFECT, Italian premium design Sustainability PR, TV and CEO interviews for Resysta International https://www.aprioripr.com/clients/
---
Dienstleistungen
27 Dienstleistungen angeboten von apriori pr and marketing
Dienstleistungen
---
Bewertungen
---
Ab
---
---
---
Team
40 Mitglieder in apriori pr and marketing's Team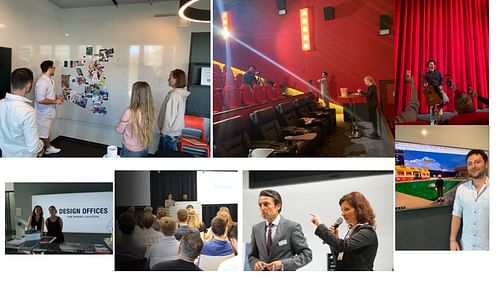 Geschichte
apriori pr & marketing is an international digital marketing agency located in Munich and in the Saar Lor Lux area close to France. Our teams develop creative digital marketing and PR campaigns, metaverse marketing concepts, design and creativity contests on Social Media as well as video challenges.
---
Auszeichnungen
apriori pr and marketing wurde 3 Mal ausgezeichnet
Unternehmerheld
2019-08-01
by Brand Eins and debitor
Arbeitgeber der Zukunft
2019-08-31
Digital Innovation - employer of the future award
Nomination for the German Business Award 2021
2021-08-31
---
---
Bewertungen
2 Bewertungen für apriori pr and marketing
Robert
Geschäftsführer bei Schule für Morgen gUG
Dienstleistung
Digitale Strategie
Was war das Ziel Ihrer Zusammenarbeit?Strategische Beratung , Social Media , PR und Marketing , Website Optimierung , Branding Strategie , Public Affairs und Lobbyarbeit
Was hat Ihnen während Ihrer Zusammenarbeit am meisten Spaß gemacht?Wir schätzen die kreative und strategische Arbeit von apriori pr und marketing sehr. Wir vertrauen auf die exzellente Arbeit der apriori Teams und können uns auf die Agentur und die Ergebnisse hundertprozentig verlassen. Wir freuen uns einen so exzellente Agentur wie apriori pr und marketing zu haben.
Robert empfiehlt diese Agentur
---
Kersten Neubert
CMO bei Cineamo
Dienstleistung
Markenbildung & Positionierung
Sektor
Unterhaltung & Events
Die Zusammenarbeit mit apriori gestaltet sich sehr einfach. Stets erreichbar und mit schneller Rückmeldung können wir unsere Anliegen immer schnell lösen. Die professionelle Arbeit und KnowHow in allen Bereichen der PR- und Marketingarbeit machen apriori für uns zum perfekten Partner.
---
Haben Sie mit apriori pr and marketing gearbeitet?
Teilen Sie Ihre Erfahrungen mit uns.
---
Kontakt
Kontaktdetails von apriori pr and marketing
Details
---
---
Headquarter

Einsteinstraße 174, 81677 München, Germany

---

Bahnhofstraße 65, 66386 St. Ingbert, Germany
---