Entdecken und durchstöbern Sie unseren gesamten Katalog an Agenturen.
Veröffentlichen Sie jetzt ein neues Projekt und finden Sie die Agenturen, die Ihren Bedürfnissen entsprechen.
Unsere Branchenexperten helfen Ihnen gerne bei der Auswahl der am besten geeigneten Agentur.
Durchsuchen Sie unsere Anbieter
Durchsuchen Sie eine Datenbank mit 38.000 talentierten Dienstleistern und arbeiten Sie mit den besten für Ihre spezifischen Anforderungen zusammen.
Lassen Sie die Agenturen zu Ihnen kommen
Beschreiben Sie Ihren Bedarf in einem kurzen Briefing mit Ihren Anforderungen. Schicken Sie es an die Agenturen, die wir Ihnen vorschlagen, und warten Sie auf deren Antwort.
Einfacher, schneller und agiler Prozess
Vollständige und aktuelle Marktinformationen
Persönliche Unterstützung
Erfahren Sie mehr über Projekte
Unsere Berater helfen Ihnen dabei, den richtigen Agenturpartner zu finden
Lassen Sie sich von unseren Branchenexperten bei der Auswahl der am besten geeigneten Agentur helfen und verwandeln Sie Ihre Idee in ein erfolgreiches Projekt.
Erfahren Sie mehr zu Beratern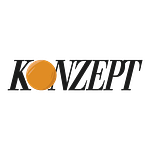 ---
Konzept GmbH
Saarbrücken, Deutschland
Bring Konzept to your marketing.
We are a company that specializes in high-end 3D visualizations, creating technical product visualizations, catalog productions, and online media libraries. We use our technical know-how to quickly understand complex processes and convert them into 3D animations. Our catalog productions can be over 1000 pages, and we ensure that catalogs are always up to date through our databases. We also bring traditional print products into the 21st century with online catalogs, offering new functions such as bookmarks, individual links, and media integration. We have a diverse range of services, including but not limited to: 3D Video-Renderings 3D Picture-Renderings 3D Modeling Graphic Design (Business Cards, Flyer etc.) Picture editing Database supported catalogue production
Noch keine Bewertung
Schreiben Sie die erste Bewertung
---
Dienstleistungen
2 Dienstleistungen angeboten von Konzept GmbH
Dienstleistungen
---
Bewertungen
---
Ab
---

3D visualizations are used when photography and video production reach their limits. Machinery or devices are often far too large to be photographed in a studio, or sending them to the photographer and setting them up require enormous resources in terms of time and money.
Even if products are still in the development phase, realistic visualizations of the later product can be delivered at an early stage with renderings. Colors, materials and surface quality can be changed as desired. The inner workings of a product can be presented with sectional and exploded views. Combined with 360° rotations and 3D animations, the product presentation becomes a highlight and perfectly showcases product benefits.

3D Rendering
The price is starting at 25€ for simple packshots and can range up to 250€ depending the complexity of the product or environment. 3D data has to be provided by costumer or created by us (see "3D Modeling")

3D Modeling
Starting at 250€ we model your product or scene based on provided informations.

3D Animation
Starting at 360€ for a 5-10 seconds 360° packshot and can range to 5.000€ for a 1-minute Imagevideo with shown product functions and realistic environment. (The price strongly depends on complexity of the product or scene shown)

3D Rendering

3D Animation

3D Design

3D Visualisation

3D Modeling

---

Erfahren Sie mehr über

3D

---

---

We offer a wide variety of pre-press services including the creation of business cards, flyer, brochures, catalogs and more.

Catalog productions of over 1000 pages , with a wide range of content and customer-oriented designs are not uncommon for us and are part of our daily work.

With the help of our wide-ranging databases, we ensure that your catalogs are always up to date. The creation of databases based on old existing catalogs or databases is also part of our day-to-day business.

Skills in Grafikdesign (8)

Data Extract

Print Design

Multimedia Design

Graphic Design Services

Video Editing

Image Editing

Photo Editing

Data Entry

---
---
---
---
Team
13 Mitglieder in Konzept GmbH's Team
---
Auszeichnungen
Konzept GmbH wurde 0 Mal ausgezeichnet
---
Bewertungen
Noch keine Bewertung für Konzept GmbH
Haben Sie mit Konzept GmbH gearbeitet?
Teilen Sie Ihre Erfahrungen mit uns.
---
Kontakt
Kontaktdetails von Konzept GmbH
Details
---
https://www.medien-konzept.de
---
Headquarter

Europaallee 20, 66113 Saarbrücken, Germany
---