Umgib dich mit den besten Agenturen
Von Affiliate-Marketing bis Web-Design, wir bringen dich mit den richtigen Marketingagenturen zusammen.
100% kostenfrei - Eine Gebühr wird nur den Agenturen berechnet, die mit Unternehmen zusammenarbeiten.
arrow_downward
Welche Dienstleistungen sind abgedeckt
Marketing- & Werbedienstleistungen. Keine Software, keine Medien.
15k€
Durchschnittliches Projekt-Budget
300k
Webseitenbesucher (UV) / Monat
1k
Abgeschlossene Projekte pro Jahr
Welche Agenturen nutzen Sortlist?
Die Besten, aber nicht zwangsläufig die Größten.
Shortcut Advertising
Was ein Kunde über sie sagte:
Nous sommes ravis de la charte graphique développée pour notre service et du contact avec Liesbet, notre contact commercial au sein de l'agence !
HélèneFréchéResponsable Opérationnelle BUA, Université Libre de Bruxelles
PROFIRST Intl.
Was ein Kunde über sie sagte:
Excellent team, flexible and very professional
Steph JoirisCreative Partner, Adjust
EVO Group
Was ein Kunde über sie sagte:
Agence sérieuse, communication et travail efficace.
Daniella DuckaertComptable, Expertia
Superkraft
Was ein Kunde über sie sagte:
Een super tof, hands-on team waarvoor niets teveel is. Vragen en problemen worden direct aangepakt. Ik ben zeer tevreden van hun service en klantencontact.
Steven Van VlasselaerZaakvoerder, 2VRent
Pixelis
Was ein Kunde über sie sagte:
Pixelis nous a accompagné dans la création d'un support digital. C'était pour nous un projet structurant pour l'entreprise et ils ont su être force de proposition, créatif tout en respectant les délais. Les équipes sont dynamiques, agréables et challengentes. Une excellente collaboration!
Mathilde BeauResponsable marketing, Randstad
BBS
Was ein Kunde über sie sagte:
Accompagnement sur un projet d'expérience digitale d'un point de vu creative techno.
Marion NavarroChef de projet digital sénior, CHANEL
LaMagnética
Was ein Kunde über sie sagte:
Empezamos a trabajar con La Magnètica en el año 2009 y desde entonces se ha convertido en un colaborador fundamental en la estrategia digital de la Fundación. Sus servicios van desde la consultoría técnica con informes que nos entregan regularmente y análisis sobre cómo mejorar el posicionamiento SEO a la conceptualización y diseño de nuestras páginas web y sus nuevos apartados y el asesoramiento en todo lo que está relacionado con la comunicación online de la institución. Desde 2014 con la renovación de nuestra página web, por la que La Magnètica trabajó en la conceptualización y optimización del diseño, usabilidad y funcionalidad, y con la publicación del diseño renovado del Catálogo Razonado de Pinturas de Salvador Dalí en diciembre 2017, hemos confiado en una empresa que demuestra su profesionalidad tanto desde el punto de vista de respeto de los tiempos de entrega de los proyectos y del presupuesto acordado, como de la capacidad de entender nuestras necesidades y deseos. Nuestra valoración del trabajo de La Magnètica en los proyectos pasados y en los que actualmente están llevando a cabo con nosotros no puede ser más positiva. We began to work with La Magnètica in 2009. Since then it has become a fundamental collaborator in the digital strategy of the Dalí Foundation. Their services range from technical consultancy (with regular reports and analysis) to SEO improving and conceptualization. They also help us design our web pages and new sections and give us advice on everything related to online communication. In 2014, we updated our website completely. La Magnètica worked on the new design's conceptualization and optimization, on usability and functionality. Another important project was, in December 2017, the launching of the new design of Salvador Dalí's Catalogue Raisonné of Paintings. To do so we relied on a company, La Magnètica, that showed professionalism from the point of view of respect for delivery times and for the agreed budget. They are very good at understanding our needs and wishes. Our opinion of La Magnètica's job in past and future projects with us cannot be more positive.
Cinzia AzziniDigital media, Fundació Gala-Salvador Dalí
EVerythink PR boutique
Was ein Kunde über sie sagte:
eVerythink ofrece un servicio especializado a cada cliente, lejos de otras agencias que aplican el mismo plan una y otra vez. Su gran dedicación a cada proyecto, marcan la diferencia y junto a su extensa experiencia en PR, hacen casi un éxito seguro de cada campaña. Aunque ya he trabajado previamente con Virginia Sanz y Virginia Frutos en otros proyectos, tuve la suerte de trabajar con ellas como agencia cuando llevaba la comunicación de la plataforma de pago MYMOID. Obtuvimos grandes resultados con visibilidad constante en medios generalistas y apariciones en TV. Más allá de una campaña de PR, ofrecen actividades adicionales dando respuesta a los cambios que pueden surgir durante la campaña y asesorando en todos ellos. Espero poder volver a trabajar pronto con ellas, y sin duda, es una de las opciones que siempre recomiendo.
Eider Díaz AscassoComms, PR and Brand Senior Manager ESL Iberoamérica, ESL
Comith
Was ein Kunde über sie sagte:
Create flyers, cards, communication,... for our brand.
Charlotte BuysseB2B Sales & Logistics Assistant, Wonderbox
Mayple
Was ein Kunde über sie sagte:
Whenever we have a question, Mayple is there and is super supportive. We saw an increase in visitors to the restaurant and more engagement on Facebook. Mayple leverages a structured workflow and maintains open lines of communication. Customers can expect quality work at a fair price.
Adiel ShlingerCEO, KibbutzRishon
The Mood Project
Was ein Kunde über sie sagte:
La experiencia con Mood ha sido fantástica. Planteamos un concurso a través de la plataforma y seleccionamos su propuesta por estratégica. Era un proyecto para reposicionar la marca y diseñar el plan estratégico de comunicación. Durante la fase de Reposicionamiento estratégico fuimos desgranando la esencia de la compañía y construyendo la transformación de nuestra marca sin perder el foco y con eficacia. En los workshops participábamos personas de distintas partes de España, y Mood se adaptó a esta situación, optimizando al máximo cada reunión. Mood creó desde el primer momento un excelente clima de trabajo, y la confianza en ellos aumentó taller a taller, entregable a entregable. Dada la confianza en la calidad de su trabajo y visión, una vez acabado este proyecto continuaron con otros dentro de la compañía. Destacaría su capacidad para entender nuestro negocio en muy poco tiempo y su visión estratégica, realista pero a la vez innovadora. Acciones con contenido y con sentido.
Jorge AguilarDirector de Marketing, TRADE CORPORATION INTERNATIONAL SAU
Poixel
Was ein Kunde über sie sagte:
When I first saw your work I had a good impression about what you deliver, but I couldn't know what I need exactly and I was afraid of not getting what I want. Your experience & knowledge got me disposed of my concern. The work was amazing & it was beyond my thoughts. I suggest for every entrepreneur to meet you in person and discuss the ideas and I'm certain that they will insist to work with Poixel.
Mohamed Al MaroufFounder, Aitch Aitch
Clockwise Software
Was ein Kunde über sie sagte:
They were able to quickly stabilize the project by asking the right questions for development and facilitating communication. The team used weekly sprints to ensure they understood the requirements, and ultimately built a high-quality product.
Raif KablaouiCEO, KP Technology GmbH
Optimize 360 Agence de Référencement
Was ein Kunde über sie sagte:
conseil en stratégie digitale ( seo et sea ) , conseil en création d outils ( sites etc )
boisdirecteur général, reitzel
Adjust
Was ein Kunde über sie sagte:
Super service ! Équipe disponible et réactive.
Simon BENALIProject Coordinator, Profirst
ESCAL Consulting
Was ein Kunde über sie sagte:
Je recommande hautement les services d'ESCAL Consulting après 7 ans de collaboration et 35 retombées presse par mois en moyenne. Au-delà des résultats, professionnalisme et réactivité ont toujours été au rendez-vous. C'est humainement un plaisir de travailler avec les équipes tant FR qu'US de l'agence. Well done ESCAL Consulting!
Vincent DaffourdVP, Apidata
Biggerband
Was ein Kunde über sie sagte:
Biggerband a su faire preuve d'une grande capacité d'écoute et de conseils dans tous les projets que nous avons menés ensemble. Les équipes ont su se montrer très disponibles et faire rimer créativité avec réactivité. La pédagogie et la flexibilité de nos interlocuteurs ont été des ingrédients indispensables à la réussite de ces projets. L'agence a su s'adapter en permanence à nos urgences. Nous sommes aujourd'hui très satisfaits des performances de notre nouvelle plateforme de marque, de notre site RH, de notre blog et de notre espace Client. Un grand merci à tous !
Yann KarroumDigital Manager, KparK
New Step Media
Was ein Kunde über sie sagte:
we are LED supplier from china ,we want cooperation with them
nickmanager, Absen
148 - Agence de communication
Was ein Kunde über sie sagte:
Je n'ai eu que des retours positifs sur le Tumblr, bravo ! Le rendu est très bien, très bon boulot de votre part :)
Constance Ania
Essencius A/S
Was ein Kunde über sie sagte:
reMarkable needed a local partner to secure a high quality branded event at the SAS Gold Lounge at Kastrup Copenhagen Airport. Their task was to develop and build the stand, recruit local staff and secure the needed technology to have it run with and without staffing.
Kristian ByeVice President Marketing, reMarkable
Bake250 Digital Agency
Was ein Kunde über sie sagte:
To begin with I needed a creative logo to show the concept of my new business and a website.
MalakehFounder, InterActive Collective
Factoría de Proyectos
Was ein Kunde über sie sagte:
Contacté con su responsable de marketing, hace ya unos meses, empezamos a trabajar juntos, y hemos ido incorporando a varios miembros de su equipo para diversas funciones, desde el apoyo comercial via lead generation, diseño gráfico, web corporativa, comunicación, etc. La verdad es que es fácil trabajar con FACTORIA, siempre tienen soluciones, incluso fuera de las responsabilidades propias de marketing.
Daniel IborraCEO, CL3VER
Anais Digital
Was ein Kunde über sie sagte:
Analyser l'ergonomie d'une app mobile, et proposer des améliorations de l'expérience client sur cette app
Yann LeboutDigital Project Advisor, STIB-MIVB
Talentum Digital
Was ein Kunde über sie sagte:
El equipo de Talentum, son  personas serias, competentes, comprometidas en su trabajo, que cumplen en lo que tienen que hacer en tiempo y forma, y están pendientes del cliente en todo momento. Palm
PalmAbogada, Mg
EvolveDigitas
Was ein Kunde über sie sagte:
Very satisfied with the work done by Evolve Digitas . They were given a very tight budget to deliver leads and scale our business digitally . They have done an exceptional job on the same and given us brand visibility across Asia and Middle east . Wish them good luck.
Rajneesh GandharvaDirector Marketing, Fliocarbon.com
Wirelab
Was ein Kunde über sie sagte:
Wirelab heeft voor ons de website SocialReblz.com ontwikkeld. Zowel tijdens de concept fase als tijdens de uitvoering is de communicatie tussen ons team en het team van Wirelab perfect verlopen.
Niels VerhoevenCEO, SocialReblz
Black Pizza
Was ein Kunde über sie sagte:
Nous avons sollicité l'agence Black Pizza dans le cadre d'un appel d'offre. L'agence a fait preuve d'un très grand professionnalisme et d'une implication qui nous a très agréablement surpris. Je recommande cette agence à celles et ceux qui cherchent une véritable agence créative. En plus d'être aimables, serviables, et dévoués, l'ensemble de l'équipe sait faire preuve d'une grande imagination avec un travail particulièrement bien soigné. Travailler avec Black Pizza, c'est allier le professionnalisme au plaisir.
Cédric K.Responsable du Développement, Seti Ingénierie Conseil
AB4 Systems
Was ein Kunde über sie sagte:
Magic happens when our creativity blends with the knowledge and experience of AB4 Systems team. We are very excited to see the brand new Animest app come to life.
Marius RosuCreative Director, Animest
POP Communications
Was ein Kunde über sie sagte:
Great group of professionals with ground breaking ideas, in-depth knowledge of the market and a result driven approach. We have worked with them on several projects including social media engagement and PR. I will definitely recommend them.
DamolaAlliConsumer Engagement Manager, tajawal
ELSE & BANG
Was ein Kunde über sie sagte:
J'ai eu le plaisir dans le cadre de mon travail dans le domaine de la communication digitale de solliciter ELSE & BANG. Une équipe très dynamique et très performante que je recommande vivement pour ses prestations de qualité.
Frédérique touitouWebmerchandiser, BUSINESS FRANCE
Oh! my brand
Was ein Kunde über sie sagte:
Con OH MY BRAND la relación es fluida, ágil y clara. Los proyectos que gestionamos conjuntamente tanto a nivel interno como a nivel externo están llenos de calidad. 100% recomendable y a precio realmente competitivo.
Notaria DiagonalResponsable de Soporte, Notaria Diagonal 550
Dupont Lewis
Was ein Kunde über sie sagte:
DUPONT LEWIS with a Twist INGRÉDIENTS: 1KG d'expérience dans le monde de l'alimentaire 500gr de créativité pure 8 portions de rapidité Une grosse louche d'écoute 2 gousses de réacivité 3 cuillère à soupes de vision clients 1 tasse de simplicité 1 Zest de bonne humeur Lié le tout avec de l'engagement et de l'efficacité
FABRICE GAUDRIOTDirecteur Marketing, Groupe Léon de Bruxelles
Dynamic Creative
Was ein Kunde über sie sagte:
Nous souhaitions refondre notre site internet vieillissant. Nous connaissions déjà Dynamic Creative côté "infogérance", nous avons découvert et apprécié tout autant le côté "création de site internet".
Pays d'Aix DéveloppementResponsable Communication, Pays d'Aix Développement
The Crew Communication
Was ein Kunde über sie sagte:
We have worked with The Crew Communication to develop our new website. The project had some challenging deadlines but that did not scare them off. The team showed great flexibility, rapidity of execution and creativity without jeopardizing quality. Thank you to the very talented team!
Caroline PirardMarketing Manager, N-SIDE
Digital Advice Group
Was ein Kunde über sie sagte:
We worked with Digitag in order to increase the visibility of a new advertising campaign for one of our clients. Thanks to the analysis and implementation of new digital tools, the campaign received an outstanding amount of reach and engagements creating a large follower base. We worked in an agile way to maximize the value for our clients and to optimize their budget according to their evolving needs. It's helpful because it allows the stakeholders to change the scope of the project and to be really flexible according to the results of the different channels and strategies. Sacha and his team were really helpful and help us to succeed this digital campaign.
David HekkersManaging Director, Noûs
datasocial
Was ein Kunde über sie sagte:
"Data Social está formado por un equipo joven, proactivo e implicado. Lleno de inquietudes y abierto a afrontar cualquier reto. La distancia no es inconveniente para hacer seguimiento de las necesidades que puedan surgir en el día a día. Muy recomendable."
Cristina BarrileroCommunity Manager, BIMBA Y LOLA
Atypic
Was ein Kunde über sie sagte:
Atypic is our historical communication and marketing agency. they are specialized in retail companies and pharmaceutical companies. Atypic support us in the development of our marketing campaigns, merchandising campaigns, social media, our sales aid, POS material, website.
Falmagne GeoffroyGeneral Manager, GSA Healthcare
Equinoa
Was ein Kunde über sie sagte:
Creation of a new Corporate website, long-term partnership for the maintenance
Fanny LhommeDigital Project Manager, Hour Passion
PURE illusion
Was ein Kunde über sie sagte:
Une agence professionnelle, réactive, et fiable !
Mme DubiéRH, Fidérim Consulting
deBottomLine
Was ein Kunde über sie sagte:
Broad creativity, no nonsense budget, execution within deadline/budget and with very high quality standards, quick response time, complementary team: a pleasure to work with!
Dominic DhaeneArea Manager, ABK bank
sendian creations
Was ein Kunde über sie sagte:
to produce marketing plan and develop the website.
abanoubCEO, life air
Djm Digital SA
Was ein Kunde über sie sagte:
Create 2 applications IOS / ANDROID to become more mobile friendly
Mathieu ChrétienFounder, Tribu News
MKKM I SOCIAL MEDIA EXPERTS
Was ein Kunde über sie sagte:
Réactivité, créativité et surtout compétence. Un bon partenaire pour qui les réseaux sociaux n'ont quasi plus de secret.
Marie DethyMarketeuse, Éditions VAN IN
OFCORES
Was ein Kunde über sie sagte:
Nous avons travaillé ensemble pour l'organisation du BAM Congress:
Nathalie PrietoEvent Manager, BAM
Bist du eine talentierte Agentur? Dann schließ dich uns an!
Welche Unternehmen nutzen Sortlist?
Entscheidungsträger aus Tausenden von Unternehmen.

Sylvie T'Jaeckx
Ich war über die schnelle und persönliche Reaktion überrascht, mich mit den richtigen Fragen zu konfrontieren, um ein besseres Briefing erstellen zu können. So bekamen wir einen Platz auf einer Liste mit Agenturen, die uns helfen können.

Damien Thayse
Wenn ich Sortlist an Freunde oder Kunden weiterempfehlen müsste, dann würde ich sagen, dass es wirklich viel Zeit spart. Bereits zwei Tage nach meiner Nachricht auf der Webseite war alles organisiert! Und noch wichtiger, es war sachdienlich!

Jean Minne
Ich habe ein Projekt auf Sortlist veröffentlicht und meine Anforderung erklärt. Innerhalb von zwei Tagen kontaktierten mich vier Agenturen für ein Treffen. Sie erklärten mir, was sie vorhatten und wie sie auf meine Anforderungen eingehen könnten.
Lies weitere Erfahrungsberichte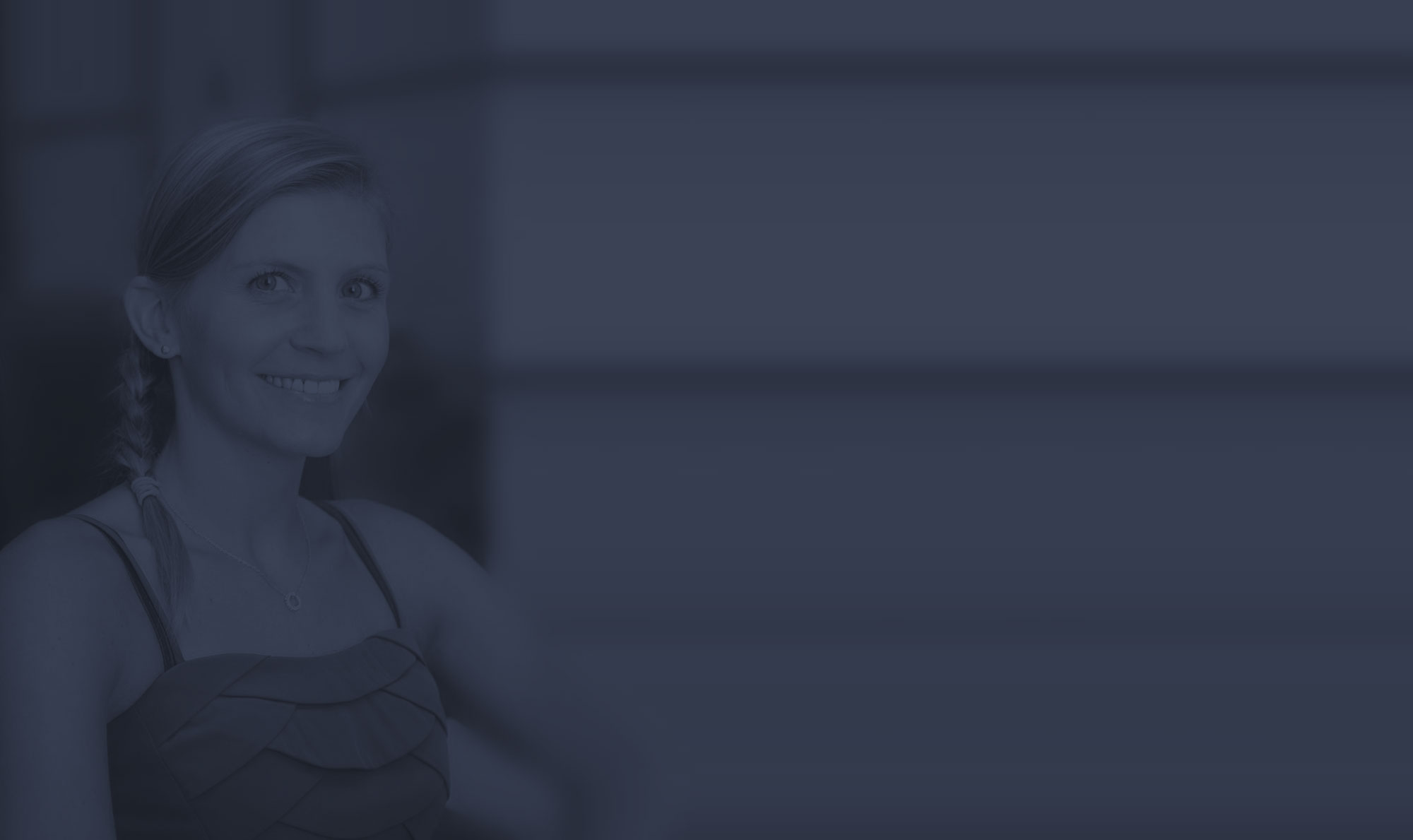 Eine Agentur zu finden ist sehr kompliziert. Es gibt unzählige von ihnen und wir wissen nicht wirklich, welche von ihnen bereit und motiviert sind, um mit uns zu arbeiten. Mit Sortlist machen sie den ersten Schritt, indem sie eine Nachricht schicken. Es ist also einfacher. Auch findet, unter Nutzung vieler relevanter Suchkriterien, eine Vorauswahl statt, um nur die erfahrensten Agenturen anzusprechen.

Jessica Fabre
Digitaler Kommunikationsbeauftragter bei Bourbon
Wir führen dich durch den Agenturen Dschungel
Von Affiliate-Marketing bis Web-Design, wir führen dich an die richtige Agentur, die deinen Anforderungen und deinem Budget entspricht. Du entscheidest ob und mit welcher Agentur du zusammenarbeiten möchtest.
100% kostenfrei - Eine Gebühr wird nur den Agenturen berechnet, die mit Unternehmen zusammenarbeiten.