Umgib dich mit den besten Agenturen
Von Webdesign bis zu Werbekampagnen, wir bringen dich mit den richtigen Marketingagenturen zusammen.
100% kostenfrei - Die Gebühr wird den Agenturen berechnet, die bereit sind, mit dir zusammenzuarbeiten.
arrow_downward
Sie haben über uns in der Presse berichtet
1k
Successful collaborations per year
Welche Art von Agenturen sind ausgewählt?
Die Besten, aber nicht zwangsläufig die Größten.
Shortcut Advertising
Was ein Kunde über sie sagte:
I work with Shortcut on student recruitment. With great pleasure and success! They deliver on time, high quality communication material: from social campaigns to visual identity for student recruitment and baseline. They truly understand our business goals and internal struggles as a university. They are committed to the briefing and the goals set. The level of transparency (project management, costs, hours, ...) makes them a great partner to be on my side.
Marketing Manager,
The Lift
Was ein Kunde über sie sagte:
Desarrollar la página web para mi negocio.
CEO,
Coyote
Was ein Kunde über sie sagte:
L'équipe de Coyote a repensé l'identité graphique de l'Historial de la Grande Guerre à Péronne et de son entité sur les champs de bataille à Thiepval avec succès. L'agence a répondu au-delà de nos attentes et ce, dès le début de notre collaboration. Réactivité, force de propositions, créativité sont les atouts majeurs de cette agence à taille humaine. Des qualités d'écoute et d'anticipation ont également contribué à une collaboration efficace. La créativité entreprise dans les différents supports nous a permis de construire une communication originale et décalée, mais toujours en parfaite cohérence avec nos objectifs et surtout dans le plus grand respect de la thématique abordée. Aujourd'hui, notre logo est applaudi par de nombreux partenaires. Une agence à recommander les yeux fermés !
Communication officer,
PROFIRST Intl.
Was ein Kunde über sie sagte:
We have worked in collaboration with Profirst on many different projects over the years. They are always very professional, creative and looking for the slightest detail that will make the perfect set.
Project Manager,
Adjust
Was ein Kunde über sie sagte:
Digital agency with multiple qualities, with a team at the forefront of technology and able to meet any challenge. Made excellence a priority and always ahead of its competitors. Great atmosphere and very good contact with the team.
UI / UX Designer,
EVO Group
Was ein Kunde über sie sagte:
Agence sérieuse, communication et travail efficace.
Comptable,
148 - Agence de communication
Was ein Kunde über sie sagte:
Superbe collaboration et accompagnement , agence à l écoute , professionnelle et tout ça dans la bonne humeur ! Merci 148 !
Co fondateur,
Dupont Lewis
Was ein Kunde über sie sagte:
DUPONT LEWIS with a Twist INGRÉDIENTS: 1KG d'expérience dans le monde de l'alimentaire 500gr de créativité pure 8 portions de rapidité Une grosse louche d'écoute 2 gousses de réacivité 3 cuillère à soupes de vision clients 1 tasse de simplicité 1 Zest de bonne humeur Lié le tout avec de l'engagement et de l'efficacité
Directeur Marketing,
Superkraft
Was ein Kunde über sie sagte:
Een super tof, hands-on team waarvoor niets teveel is. Vragen en problemen worden direct aangepakt. Ik ben zeer tevreden van hun service en klantencontact.
Zaakvoerder,
SECONDFLOOR
Was ein Kunde über sie sagte:
Plusieurs collaborations et toujours aussi agréable !
Co-fondateur,
Socialsky
Was ein Kunde über sie sagte:
Great experience so far! They are really good at community management, nice creativity and good value for money. I strongly recommend their services.
CEO,
New Step Media
Was ein Kunde über sie sagte:
Marketing campaign for our new project, brand awareness and lead generation
Co-founder,
Pixelis
Was ein Kunde über sie sagte:
Very versatile team that could adapt to our specifics while bringing in a state-of-the-art view on branding, enriched with multi-path creativity and a strong knowledge of trends. We still discover, a year later, how the branding mission we trusted to Pixelis naturaly fits with and even supports many of our later developments. The team keen interest in sustainability stakes was an added asset to help us create a sincere branding for myLabel. A no-brainer clear recommendation.
CEO,
Zee Group
Was ein Kunde über sie sagte:
Agence sérieuse qui nous a accompagnés sur le lancement de notre site e-commerce en 3 semaines ! Son expertise en développement nous a permis d'enrichir le thème que nous avions sélectionné et ainsi d'adapter la plateforme à nos besoins.
Responsable Digital,
BBS
Was ein Kunde über sie sagte:
Equipe très professionnelle, reactive agile et humaine. Projet complexe intégrant solution metier web et mobile menée avec succès integrant équipe dédiée et stable de chef projet, ux designer et developpeurs. Je recommande fortement pour toute start up ou entreprise innovante et en transition digitale.
CEO,
LaMagnética
Was ein Kunde über sie sagte:
La Magnética son para nosotros la empresa referencia en marketing online y estrategia digital en el sector turístico. No conocemos otra empresa con tal nivel de conocimiento y que nos ofrezcan una garantía de resultados igual. Tenemos total confianza en ellos gracias a su profesionalidad y calidad en el servicio.
Online Makreting Manager,
Icetulip
Was ein Kunde über sie sagte:
We had the pleasure to work with Icetulip on marketing our Talyaa application. The agency was so professional and delivered everything on time
iOS Developer,
Biggerband
Was ein Kunde über sie sagte:
Biggerband nous accompagne depuis plus de 7 ans dans notre stratégie de communication et de développement. Réactives et créatives, les équipes sont toujours à l'écoute de nos enjeux. Notre dernière campagne « les frigos solidaires » est une énorme succès, qui ne cesse de rayonner. Merci à tous pour tout le travail accompli…et pour celui à venir !
Responsable de la communication et projets digitaux,
EVerythink PR boutique
Was ein Kunde über sie sagte:
We have been collaborating with Everythink for many years, and always with excellent results. Their professionalism, know-how and customer support are outstanding, and make them the perfect partners for all our communication, public relations and event organization needs. Thank you for everythink! ;)
CEO,
Wirelab
Was ein Kunde über sie sagte:
From my very first contact, Wirelab impressed me with their enthusiasm, speed and ideas. They are a bunch of talented, passionate and knowledgeable people, that I really enjoy working with. I'm sure we are going to be working together on more projects in the future.
Marketing Manager,
Black Pizza
Was ein Kunde über sie sagte:
Nous avons sollicité l'agence Black Pizza dans le cadre d'un appel d'offre. L'agence a fait preuve d'un très grand professionnalisme et d'une implication qui nous a très agréablement surpris. Je recommande cette agence à celles et ceux qui cherchent une véritable agence créative. En plus d'être aimables, serviables, et dévoués, l'ensemble de l'équipe sait faire preuve d'une grande imagination avec un travail particulièrement bien soigné. Travailler avec Black Pizza, c'est allier le professionnalisme au plaisir.
Responsable du Développement,
AB4 Systems
Was ein Kunde über sie sagte:
We are amazed by the level of involvement of AB4 Systems in the product development process. We developed a mobile app together with them and we got amazing advice from AB4 with regards to product strategy, product design, technology stack, development. We will continue working with them.
Managing director,
datasocial
Was ein Kunde über sie sagte:
Fantástica. Abierta a innovar y crecer conjuntamente... Y luchar por lo difícil interesante, no por lo fácil inútil.
Director Digital & Social Media,
The Growth Revolution- Innovative Marketing Consulting Agency
Was ein Kunde über sie sagte:
Would like to thank Yannick and his team for doing a great job for yondr! Their effort on our digital marketing strategy really pays off. Value for money! Looking forward to working with them again for our other ventures!
Co-Founder,
POP Communications
Was ein Kunde über sie sagte:
Great group of professionals with ground breaking ideas, in-depth knowledge of the market and a result driven approach. We have worked with them on several projects including social media engagement and PR. I will definitely recommend them.
Consumer Engagement Manager,
Oh! my brand
Was ein Kunde über sie sagte:
Oh My Brand has designed our website in the agreed timing, with a high standard of quality and with an excellent customer service attention.
Marketing & International Manager,
ELSE & BANG
Was ein Kunde über sie sagte:
We are based in Switzerland but we chose Else & Bang in Paris to build our new website because of their portfolio and responsiveness. Additionally their proposal was much more affordable than our previous swiss agency. We love their design capabilities and have really enjoyed working with them. They were incredibly responsive in meeting our tight deadlines for a trade show.
VP of Business Development,
La Niche
Was ein Kunde über sie sagte:
We can always count on Laniche's team to do an incredible job on the KIKK site every year. Efficiency and perfection are the key words. Thank you again
CEO,
Dynamic Creative
Was ein Kunde über sie sagte:
Nous souhaitions refondre notre site internet vieillissant. Nous connaissions déjà Dynamic Creative côté "infogérance", nous avons découvert et apprécié tout autant le côté "création de site internet".
Responsable Communication,
If we were you
Was ein Kunde über sie sagte:
IWWY hielp met een verfrissing van onze onderneming. Hierbij kwam onder meer een nieuw logo, huisstijl en advertentiebeleid aan de pas. Kenmerkend is hun creatieve en flexibele aanpak waarbij ze niet verlegen zijn om hun eigen stempel te drukken op hun campagnes of 'out of the box' te denken. Momenteel verzorgen zij onder andere de copywriting, het ontwerp van advertenties en het verder uitdiepen van de gezette visie.
Bedrijfsleider,
The Crew Communication
Was ein Kunde über sie sagte:
We have worked with The Crew Communication to develop our new website. The project had some challenging deadlines but that did not scare them off. The team showed great flexibility, rapidity of execution and creativity without jeopardizing quality. Thank you to the very talented team!
Marketing Manager,
Digital Advice Group
Was ein Kunde über sie sagte:
I have worked with Digital Advice Group for some time now. They are good at thinking out of the box and providing uber creative solutions to clients' needs. It is always a pleasure to work with their professional team who is always on time and full of useful tips and resources.
Wild fusion
Was ein Kunde über sie sagte:
Great agency. Worked with Wild fusion on an SEO project for our bank operating across Africa. Brilliant team. Delivered the KPI in record time. Will recommend their service anytime.
Project Director,
Infostrates
Was ein Kunde über sie sagte:
a responsive team and contacts who take the time to follow up the digital project: Relevant proposals. we have had good brainstorming with the account manager and then received a strategic recommendation in accordance with our needs pedagogical approach very appreciated inside Renault team's project Very agile and creative i recommend working via this agency.
Head of communication,
Galadrim
Was ein Kunde über sie sagte:
Je ne connaissais pas Galadrim et son équipe avant de commencer à travailler avec eux. Je ne regrette pas du tout mon choix. Réactivité, reporting régulier, rapport qualité prix et convivialité sont toujours au RDV. Quel soulagement d'avoir trouvé son partenaire digital ! Un partenaire dans lequel je me retrouve à 100%.
Marketing & Sales Manager,
USTS Innovative Agency
Was ein Kunde über sie sagte:
USTS : Une équipe jeune répondant rapidement à nos attentes et disposant d'une vraie créativité. Un service de qualité qui pense à chaque détail de la stratégie de communication web à la conception graphique très soignée. De vrais professionnels ! Merci à eux.
Directeur des investissements,
Talentum Digital
Was ein Kunde über sie sagte:
Me encantan! Son súper profesionales y me atienden con afecto y un trato muy cercano y personalizado. Hasta hoy todas las soluciones que me han ofrecido ha funcionado a la perfección! Muchas gracias chicos y os deseo muchos años más de éxito!!
Directora,
EvolveDigitas
Was ein Kunde über sie sagte:
Great job done by the company in terms of scaling the business and driving capabilties in e-commerce and other digital ,social and influencer network. Very professional and global outreach.well utilised and within budget . Great PR and Digital team. Strongly recommend.
Director,
PURE illusion
Was ein Kunde über sie sagte:
Une agence professionnelle, réactive, et fiable !
RH,
deBottomLine
Was ein Kunde über sie sagte:
deBottomLine werd aangesproken om de visibiliteit van Intense aan te pakken en nadien, stap voor stap, een marketingplan uit te werken. In eerste instantie werd een nieuw logo en baseline ontworpen. Veerle en Steven hebben de tijd genomen om écht te luisteren en zich de sfeer van ons product eigen te maken met als uitkomst een logo dat niet beter kon gekozen worden. Het ademt volledig de sfeer uit waarnaar we op zoek waren. Ook de website werd in een volledig nieuw jasje gestoken. Topresultaat! Veerle en Steven staan voor een persoonlijke aanpak: no-nonsense, creatief, budgetvriendelijk, meedenkend en luisterend naar de noden. Een hele fijne samenwerking die hopelijk nog lang mag duren. Wij raden deBottomLine zeker aan bij anderen!
Zaakvoerder,
sendian creations
Was ein Kunde über sie sagte:
Great guys, Great innovation, Best digital planning Ever
sales manger,
Comith
Was ein Kunde über sie sagte:
Samenwerken met Comith betekent weten waar je aan toe bent. Alle medewerkers zijn professionals in hun job en argumenteren hun kanaal-, content- en designkeuzes. En misschien nog belangrijker: ze houden woord. Door de korte communicatielijnen slaagt Comith er bovendien in om snel te reageren. Comith denkt mee met de klant en weet de flitsende communicatiewereld te verzoenen met de tragere procedures binnen de overheid. Comith gaat resultaatgericht te werk en aarzelt niet om ook het eigen werk kritisch te evalueren.
Woordvoerder,
Bist du eine talentierte Agentur? Dann schließ dich uns an!
Wer nutzt Sortlist?
Entscheidungsträger aus Tausenden von Unternehmen.

Sylvie T'Jaeckx
Ich war über die schnelle und persönliche Reaktion überrascht, mich mit den richtigen Fragen zu konfrontieren, um ein besseres Briefing erstellen zu können. So bekamen wir einen Platz auf einer Liste mit Agenturen, die uns helfen können.

Damien Thayse
Wenn ich Sortlist an Freunde oder Kunden weiterempfehlen müsste, dann würde ich sagen, dass es wirklich viel Zeit spart. Bereits zwei Tage nach meiner Nachricht auf der Webseite war alles organisiert! Und noch wichtiger, es war sachdienlich!

Jean Minne
Ich habe ein Projekt auf Sortlist veröffentlicht und meine Bedürfnisse erklärt. Innerhalb von zwei Tagen kontaktierten mich vier Agenturen für ein Treffen. Sie erklärten mir, was sie vorhatten und wie sie auf meine Bedürfnisse eingehen konnten. Letztlich ging es sehr schnell, dass ich mit der augewählten Agentur fortfuhr.
Lies weitere Erfahrungsberichte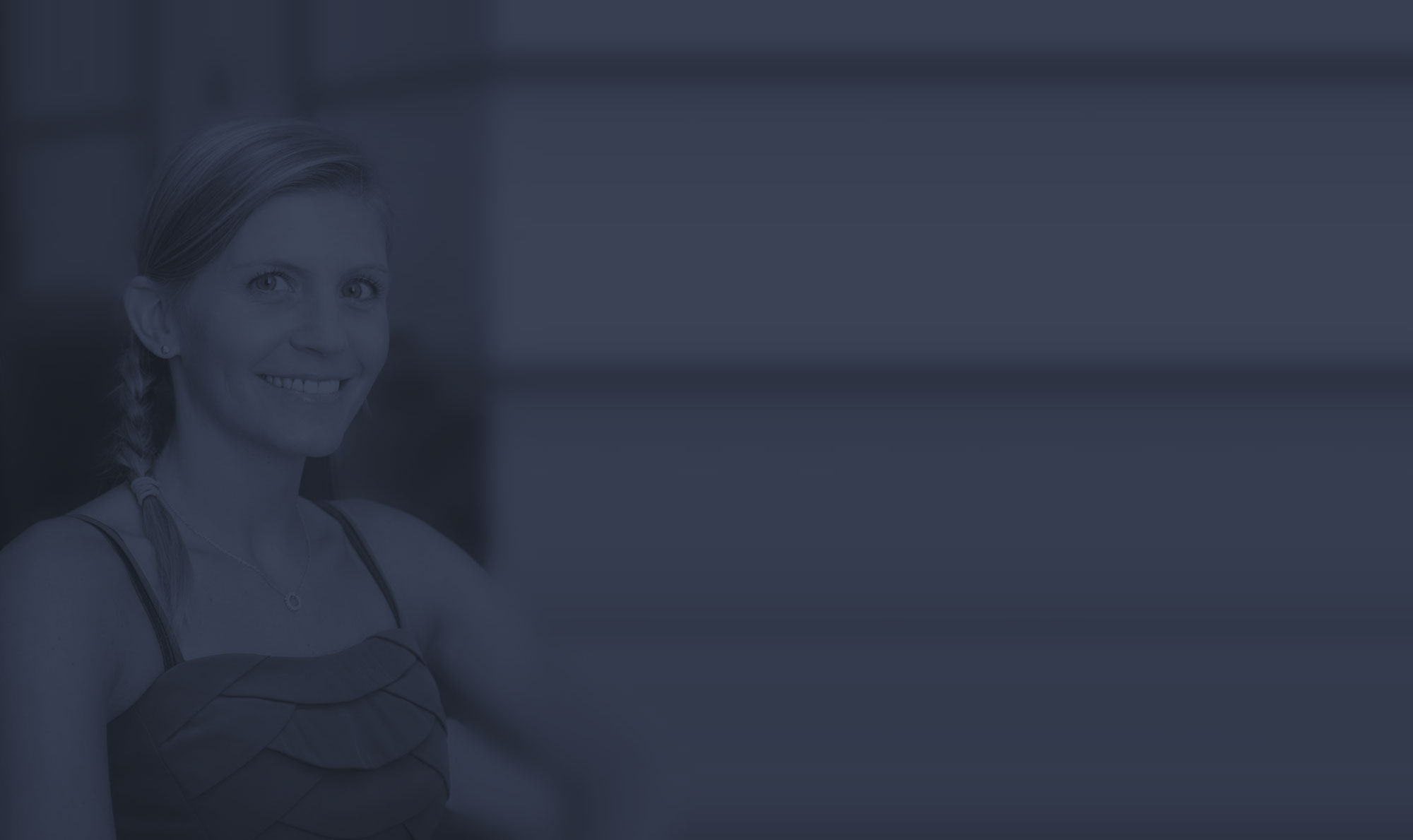 Eine Agentur zu finden ist sehr kompliziert. Es gibt unzählige von ihnen und wir wissen nicht wirklich, welche von ihnen bereit und motiviert sind, um mit uns zu arbeiten. Mit Sortlist machen sie den ersten Schritt, indem sie eine Nachricht schicken. Es ist also einfacher. Auch findet, unter Nutzung vieler relevanter Suchkriterien, eine Vorauswahl statt, um nur die erfahrensten Agenturen anzusprechen.

Jessica Fabre
Digitaler Kommunikationsbeauftragter bei Bourbon
Lass uns dich zu der besten Agentur führen.
Von Webdesign bis hin zu Werbekampagnen, wir führen dich an die richtige Agentur, die deine Bedürfnisse und dein Budget berücksichtigt. Anschließend vergleichst und beauftragst du diejenige, die für dich am besten geeignet ist.
100% kostenfrei - Die Gebühr wird den Agenturen berechnet, die bereit sind, mit dir zusammenzuarbeiten.