Umgib dich mit den besten Agenturen
Von Webdesign bis zu Werbekampagnen, wir bringen dich mit den richtigen Marketingagenturen zusammen.
100% kostenfrei - Die Gebühr wird den Agenturen berechnet, die bereit sind, mit dir zusammenzuarbeiten.
arrow_downward
Sie haben über uns in der Presse berichtet
1k
Successful collaborations per year
Welche Art von Agenturen sind ausgewählt?
Die Besten, aber nicht zwangsläufig die Größten.
Shortcut Advertising
Was ein Kunde über sie sagte:
Creation of website & google ads campaign
Marc Planckemanager, Cantaloupe Interim Management
Coyote
Was ein Kunde über sie sagte:
Dès la première rencontre, le match a été un franc succès avec Coyote ! Jean-François a tout de suite compris la demande et nos besoins. Une collaboration interactive et des échanges / retours très rapides et super efficaces. Bluffés et surpris à chaque nouvelle étape du projet. Coyote nous a lancé sur des rails certains ! Très bon contact avec toute l'équipe, à l'écoute à tout moment, la critique et les échanges sont constructifs. Coyote vous partage toute son expérience et n'hésite pas à remuer ses partenaires de qualité pour unir les efforts. Bref, rien à dire, c'est L'Agence qu'il nous fallait ! Ensemble dans le même bateau ! A recommander sur tous les points de vue :-)
Olivier van ElmbtGérant, ENOVE
PROFIRST Intl.
Was ein Kunde über sie sagte:
Excellent collaboration in various projects. The whole team is serious and constantly looking for perfection. Always a pleasure.
Charles PattynUI / UX Designer, Capver
EVO Group
Was ein Kunde über sie sagte:
Agence sérieuse, communication et travail efficace.
Daniella DuckaertComptable, Expertia
148 - Agence de communication
Was ein Kunde über sie sagte:
Je n'ai eu que des retours positifs sur le Tumblr, bravo ! Le rendu est très bien, très bon boulot de votre part :)
Constance Ania
Dupont Lewis
Was ein Kunde über sie sagte:
En 2014 Dupont Lewis nous a accompagné dans le développement de l'identité visuelle de notre 1er flagship store dédié à la fabrication et à la vente de bagels homemade, situé en Belgique. Le fait que cet agence soit principalement dédié au monde du FOOD, nous a rassuré sur leur capacité à comprendre nos besoins, nos envies, notre message. Pour nous, en résumé : Une collaboration efficace au niveau créatif et même financier....
Baba Bagel BakeryFondateur, gérant, Ben et Jak sprl (Baba bagel Bakery)
Superkraft
Was ein Kunde über sie sagte:
Een super tof, hands-on team waarvoor niets teveel is. Vragen en problemen worden direct aangepakt. Ik ben zeer tevreden van hun service en klantencontact.
Steven Van VlasselaerZaakvoerder, 2VRent
SECONDFLOOR
Was ein Kunde über sie sagte:
Plusieurs collaborations et toujours aussi agréable !
Corentin HelleputteCo-fondateur, Owlthink
Socialsky
Was ein Kunde über sie sagte:
it was a really great collaboration, the team is super dedicated!
fabien lienardmarketing manager, PMI
New Step Media
Was ein Kunde über sie sagte:
Marketing campaigns Social media Brand awareness Strategy
AmrMarketing, Mark
Pixelis
Was ein Kunde über sie sagte:
Very versatile team that could adapt to our specifics while bringing in a state-of-the-art view on branding, enriched with multi-path creativity and a strong knowledge of trends. We still discover, a year later, how the branding mission we trusted to Pixelis naturaly fits with and even supports many of our later developments. The team keen interest in sustainability stakes was an added asset to help us create a sincere branding for myLabel. A no-brainer clear recommendation.
ChrismyLabelCEO, myLabel
Zee Group
Was ein Kunde über sie sagte:
Agence sérieuse qui nous a accompagnés sur le lancement de notre site e-commerce en 3 semaines ! Son expertise en développement nous a permis d'enrichir le thème que nous avions sélectionné et ainsi d'adapter la plateforme à nos besoins.
Killian LUZIResponsable Digital, Primagaz
BBS
Was ein Kunde über sie sagte:
It is a real pleasure to work with Big Boss agency. I've worked with the headquarter in Nice and the team is great, very professional, they understand the request quickly and cleverly, although they are based far, but working with them from distance is not a problem. They meet all deadlines and succeed in solving all kind of technical issues. Great agency that I highly recommend!
Alexandra RabeilDigital Editor, Louis Vuitton Malletier
LaMagnética
Was ein Kunde über sie sagte:
La Magnética son para nosotros la empresa referencia en marketing online y estrategia digital en el sector turístico. No conocemos otra empresa con tal nivel de conocimiento y que nos ofrezcan una garantía de resultados igual. Tenemos total confianza en ellos gracias a su profesionalidad y calidad en el servicio.
Gemma OllerOnline Makreting Manager, Costa Brava Tourist Board
Icetulip
Was ein Kunde über sie sagte:
We had the pleasure to work with Icetulip on marketing our Talyaa application. The agency was so professional and delivered everything on time
Lokesh ArumugamiOS Developer, Talyaa
Biggerband
Was ein Kunde über sie sagte:
Biggerband nous accompagne depuis plus de 7 ans dans notre stratégie de communication et de développement. Réactives et créatives, les équipes sont toujours à l'écoute de nos enjeux. Notre dernière campagne « les frigos solidaires » est une énorme succès, qui ne cesse de rayonner. Merci à tous pour tout le travail accompli…et pour celui à venir !
Veronique MicardResponsable de la communication et projets digitaux, Identités Mutuelle
EVerythink PR boutique
Was ein Kunde über sie sagte:
Estupendo equipo creativo y lleno de energía que hace posible los proyectos más ambiciosos 🎈 Como Agencia del Ranking Top 100 Mujeres Líderes y su Gala Anual, han trabajado multiplicando su impacto y repercusión mediática.  Además han colaborado en proyectar mi imagen y reputación como líder de la iniciativa.
Mercedes Wullich de LlanoDirectora General, Mujeresycia & Top 100 Mujeres Líderes
datasocial
Was ein Kunde über sie sagte:
¿Que es el mundo digital sin la obsesión por la medición? Pues Datasocial lo lleva al mundo de las Redes Sociales, algo fundamental.
César AldaEcommerce Manager, La Tienda en Casa
Talentum Digital
Was ein Kunde über sie sagte:
Servicio extraordinario con una atención muy personalizada. Trabajos de alta calidad y precios muy competitivos.
Javier SotilloDirector de Recursos Humanos, Eiffage
Comith
Was ein Kunde über sie sagte:
Samenwerken met Comith betekent weten waar je aan toe bent. Alle medewerkers zijn professionals in hun job en argumenteren hun kanaal-, content- en designkeuzes. En misschien nog belangrijker: ze houden woord. Door de korte communicatielijnen slaagt Comith er bovendien in om snel te reageren. Comith denkt mee met de klant en weet de flitsende communicatiewereld te verzoenen met de tragere procedures binnen de overheid. Comith gaat resultaatgericht te werk en aarzelt niet om ook het eigen werk kritisch te evalueren.
Inge PaemenWoordvoerder, Brussel Mobiliteit
Mayple
Was ein Kunde über sie sagte:
Our ad campaigns are performing well, and website traffic has increased. Leveraging a comprehensive yet easy-to-use platform, Mayple facilitates collaboration between all relevant stakeholders. Their onboarding process sets them apart from other providers.
Michael KantorOwner, Kantor Kedem Architects
Glocally
Was ein Kunde über sie sagte:
Creación de una campaña de marketing local en la ciudad de Vigo.
Omar LorenzoDirector de Marketing, Evenplus Producciones S.L.
POP Communications
Was ein Kunde über sie sagte:
POP communications deliver great service, value for money to achieve the best results for your budget. The team is experienced, friendly and dedicated to achieve success for your campaign. Love working with them and loved the results even more.
Berna BurgerCentral Consumer Marketing Manager, BIODERMA
Oh! my brand
Was ein Kunde über sie sagte:
Trabajar con OhMyBrand! ha resultado una experiencia fantástica. Gente responsable y flexible, con iniciativa y sobre todo muchas ganas. Se anticipan a tus necesidades, dan soluciones y están a la última. Han modernizado nuestra página web y esta ha dado un vuelco de 90 grados. Ahora es una página cómoda para el usuario y una magnífica carta de presentación de nuestra editorial. Seguiremos trabajando con ellos, sin duda.
Natalia MosqueraEditora, Ediciones La Cúpula
ELSE & BANG
Was ein Kunde über sie sagte:
We are based in Switzerland but we chose Else & Bang in Paris to build our new website because of their portfolio and responsiveness. Additionally their proposal was much more affordable than our previous swiss agency. We love their design capabilities and have really enjoyed working with them. They were incredibly responsive in meeting our tight deadlines for a trade show.
Bryan EagleVP of Business Development, Astrocast
La Niche
Was ein Kunde über sie sagte:
I'm always impressed by this wonderful team. This is the second time we work together and it's always a pleasure. A few years ago, I was communication director for Standard de Liege (Belgian football team). I asked them to build a new website. The result was perfect (quality, timing, price...). Now, they work on a web app for my tv show. A great job again!
Sacha DaoutJounralist - TV speaker, RTBF
Dynamic Creative
Was ein Kunde über sie sagte:
Suite à l'arrêt de mon site par mon ancien prestataire, je souhaitais faire reprendre la gestion et la maintenance de mon site.
Jean-Pierre AIMONEGérant, Lambesc Piscines
Adjust
Was ein Kunde über sie sagte:
Super service ! Équipe disponible et réactive.
Simon BENALIProject Coordinator, Profirst
If we were you
Was ein Kunde über sie sagte:
If we were you is our main design / communication agency we're working with for several years now. They designed our new logo, website, ... and we couldn't be more happy about this. As we are an IT Staffing agency, it is not simple to create things for our business, but If We Were You really understands the field we're working in, which makes it easy to collaborate. If you need some creativity for your business, If We Were You is the agency you need!
Reinhardt HaveransContent & Growth Officer, Brainbridge BVBA
The Crew Communication
Was ein Kunde über sie sagte:
As a marketplace for boat rental, we were looking for marketing/communication/design/social media expertise to help us on our new B2B platform' positioning and communication, to define the messages and visual, and produce video as well for our B2C website. With The Crew (apart that it sounds logic for a boating company) we felt directly the connexion thanks to their very professional approach and their extended experience in the travel industry. The Crew demonstrated even before being selected their real interest in our young company by proposing already ideas, concept and visuals. Like in any relationship, it can work only when it works in both ways like this; we are passionate about our development, The Crew is proud to put their name on what they produce. You can check the video here https://partner.enaviga.com/
francois helardcofounder, Enaviga
Digital Advice Group
Was ein Kunde über sie sagte:
We worked with Digitag in order to increase the visibility of a new advertising campaign for one of our clients. Thanks to the analysis and implementation of new digital tools, the campaign received an outstanding amount of reach and engagements creating a large follower base. We worked in an agile way to maximize the value for our clients and to optimize their budget according to their evolving needs. It's helpful because it allows the stakeholders to change the scope of the project and to be really flexible according to the results of the different channels and strategies. Sacha and his team were really helpful and help us to succeed this digital campaign.
David HekkersManaging Director, Noûs
The Mood Project
Was ein Kunde über sie sagte:
La experiencia con Mood ha sido fantástica. Planteamos un concurso a través de la plataforma y seleccionamos su propuesta por estratégica. Era un proyecto para reposicionar la marca y diseñar el plan estratégico de comunicación. Durante la fase de Reposicionamiento estratégico fuimos desgranando la esencia de la compañía y construyendo la transformación de nuestra marca sin perder el foco y con eficacia. En los workshops participábamos personas de distintas partes de España, y Mood se adaptó a esta situación, optimizando al máximo cada reunión. Mood creó desde el primer momento un excelente clima de trabajo, y la confianza en ellos aumentó taller a taller, entregable a entregable. Dada la confianza en la calidad de su trabajo y visión, una vez acabado este proyecto continuaron con otros dentro de la compañía. Destacaría su capacidad para entender nuestro negocio en muy poco tiempo y su visión estratégica, realista pero a la vez innovadora. Acciones con contenido y con sentido.
Jorge AguilarDirector de Marketing, TRADE CORPORATION INTERNATIONAL SAU
Poixel
Was ein Kunde über sie sagte:
I wanted to take my brand to a higher level so I chose poixel.  They knew what they were doing and they were professional.  What I really appreciated about poixel is that they always had the  answers to all my questions at all  times .
Nourah AlrashidiFounder, Nina Jewellery
Infostrates
Was ein Kunde über sie sagte:
a responsive team and contacts who take the time to follow up the digital project: Relevant proposals. we have had good brainstorming with the account manager and then received a strategic recommendation in accordance with our needs pedagogical approach very appreciated inside Renault team's project Very agile and creative i recommend working via this agency.
Slobodan PetronijevicHead of communication, Renault
EvolveDigitas
Was ein Kunde über sie sagte:
A passionate team well equipped with the know-how as well as in-depth understanding of client's requirements.
Pranjli GuptaDigital and Brand Marketing Manager, Blueair
PURE illusion
Was ein Kunde über sie sagte:
Une agence professionnelle, réactive, et fiable !
Mme DubiéRH, Fidérim Consulting
deBottomLine
Was ein Kunde über sie sagte:
We hebben Steven en Veerle van deBottomLine een dubbele en moeilijke opdracht gegeven. Binnenlandse adoptie is immers altijd een gevoelig en emotioneel onderwerp voor alle betrokken partijen. Enerzijds vroegen we een campagne om doorverwijzers in de brede zin van het woord te bereiken (ziekenhuizen, gynaecologen, dokters, maatschappelijk assistenten, …). Het objectief was om hen ons te leren kennen, zodat ze weten waar naartoe als ze ooit geconfronteerd worden met een ongewenst of ongepland zwangere vrouw/koppel. Anderzijds vroegen we een campagne te bedenken naar ongewenst of ongepland zwangere vrouwen/koppels om hen de weg naar begeleiding door ons te wijzen. Een moeilijke opdracht omdat er geen 'profiel' bestaat van deze vrouwen: je vindt ze in alle leeftijds- en sociale klassen, culturen. deBottomLine heeft ons verrast met hun strategisch inzicht om beide trajecten tot een goed einde te brengen. Hun vermogen om zich te verplaatsen in de doelgroep is ontzettend sterk, waardoor ze ons duidelijk maakten hoe we ons best voorstellen. Ook de praktische invulling van de strategie klopte helemaal: het was de ideale verwezenlijking. Naar concrete samenwerking om alle dragers en het creatieve materiaal te ontwikkelen was het fijn om met hen samen te werken. Ze wijzen op denkfouten en geven constructieve suggesties om tot het beste resultaat te komen. De opvolging van de productie verliep erg vlot. Zonder twijfelen raden we deBottomLine aan aan iedereen! Als ze met een complexe en gevoelige materie zoals de onze aan de slag kunnen én er een succes van maken, kunnen ze dat voor andere organisaties ook!
Tim Van CampAdjunct Directeur, Adoptiehuis VZW
sendian creations
Was ein Kunde über sie sagte:
aaaaaaaaaaaaaaaaaaaaaaaaaaaaaaaaaaaaaaaaaaaaaaaaaaaaaaaaaaaaaa
aaaaaaaaaaaaaaaaaaaaaaaaaaaaaaaaaaaaaaaaaaaaaaaaaaaaaaaa, aaaaaaaaaaaaaaaaaaaaaaaaaaaa
The Lift
Was ein Kunde über sie sagte:
Crear una página web Prestashop para venta de ropa online
David PerezCEO, We Work for your fit
Wirelab
Was ein Kunde über sie sagte:
Great agency to work with! Competitive offer and what is most important very close collaboration and great support. I can highly recommend Wirelab for any Digital Projects.
Nico EddelbuettelRegional Marketing Specialist, tesa Western Europe
Black Pizza
Was ein Kunde über sie sagte:
Nous avons sollicité l'agence Black Pizza dans le cadre d'un appel d'offre. L'agence a fait preuve d'un très grand professionnalisme et d'une implication qui nous a très agréablement surpris. Je recommande cette agence à celles et ceux qui cherchent une véritable agence créative. En plus d'être aimables, serviables, et dévoués, l'ensemble de l'équipe sait faire preuve d'une grande imagination avec un travail particulièrement bien soigné. Travailler avec Black Pizza, c'est allier le professionnalisme au plaisir.
Cédric K.Responsable du Développement, Seti Ingénierie Conseil
Clockwise Software
Was ein Kunde über sie sagte:
I have been working with Clockwise for the last 3 years. They have excellently skilled developers on their team. Anyone that I have engaged has been highly organized and communicative and very good at writing clean and extensible code. I never had issues meeting deadlines. I have always found their developers skilled in written and spoken English. Another thing though it's minute when outsourcing, the infrastructure reliability is also important e.g. High-speed connectivity, reliable power, and accessible phone connectivity, and Clockwise has all of it taken care of.
Murtaza DabawalaCEO, M.A.Technologies
AB4 Systems
Was ein Kunde über sie sagte:
They have better skills than you anticipate and they work in a very agile way. The kind of skills that have allowed them to finish things and still have time to really make sure the final product is polished. They managed to meet deadlines before our team did.
Alexandru DumitruCTO, Clever
Bist du eine talentierte Agentur? Dann schließ dich uns an!
Wer nutzt Sortlist?
Entscheidungsträger aus Tausenden von Unternehmen.

Sylvie T'Jaeckx
Ich war über die schnelle und persönliche Reaktion überrascht, mich mit den richtigen Fragen zu konfrontieren, um ein besseres Briefing erstellen zu können. So bekamen wir einen Platz auf einer Liste mit Agenturen, die uns helfen können.

Damien Thayse
Wenn ich Sortlist an Freunde oder Kunden weiterempfehlen müsste, dann würde ich sagen, dass es wirklich viel Zeit spart. Bereits zwei Tage nach meiner Nachricht auf der Webseite war alles organisiert! Und noch wichtiger, es war sachdienlich!

Jean Minne
Ich habe ein Projekt auf Sortlist veröffentlicht und meine Bedürfnisse erklärt. Innerhalb von zwei Tagen kontaktierten mich vier Agenturen für ein Treffen. Sie erklärten mir, was sie vorhatten und wie sie auf meine Bedürfnisse eingehen konnten. Letztlich ging es sehr schnell, dass ich mit der augewählten Agentur fortfuhr.
Lies weitere Erfahrungsberichte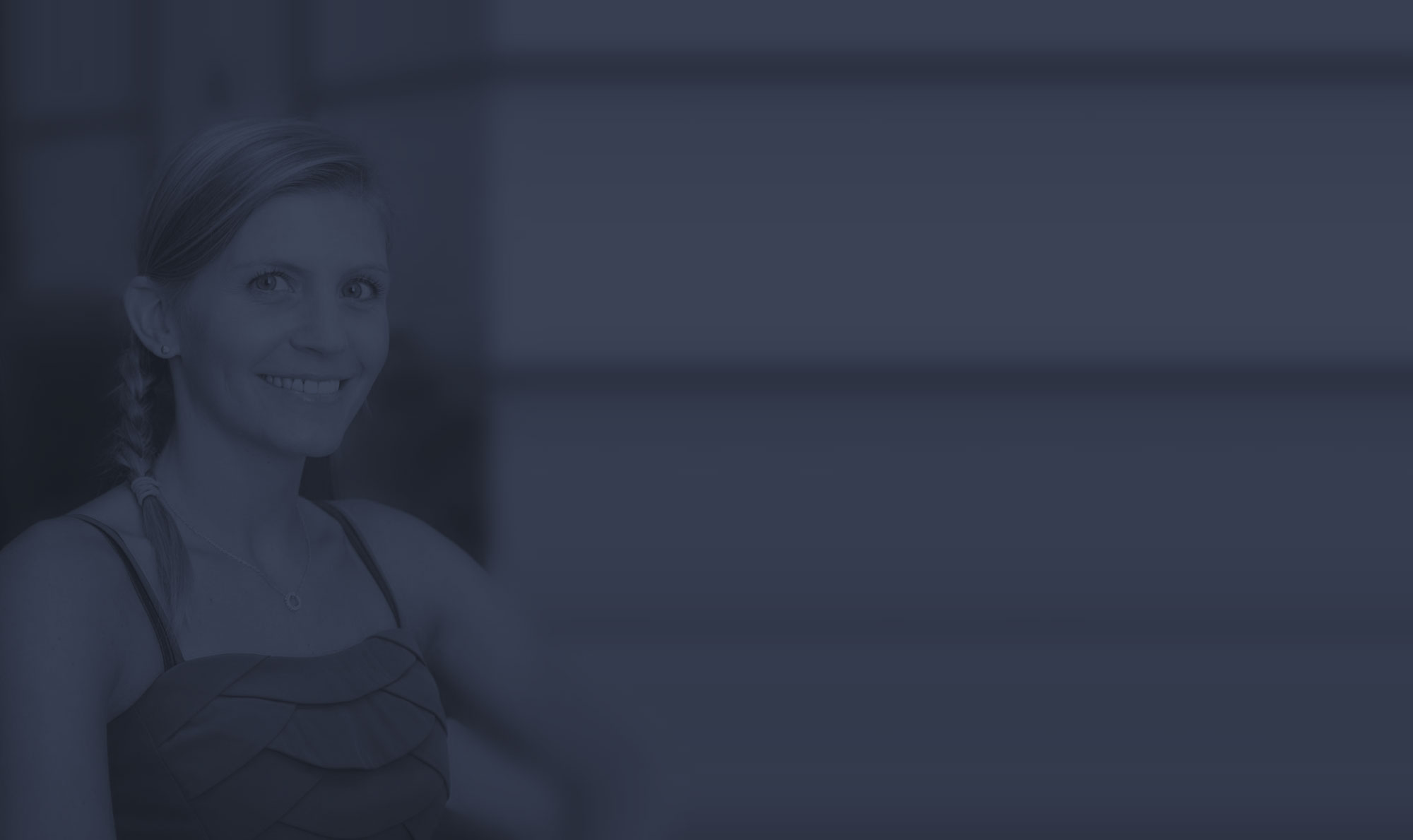 Eine Agentur zu finden ist sehr kompliziert. Es gibt unzählige von ihnen und wir wissen nicht wirklich, welche von ihnen bereit und motiviert sind, um mit uns zu arbeiten. Mit Sortlist machen sie den ersten Schritt, indem sie eine Nachricht schicken. Es ist also einfacher. Auch findet, unter Nutzung vieler relevanter Suchkriterien, eine Vorauswahl statt, um nur die erfahrensten Agenturen anzusprechen.

Jessica Fabre
Digitaler Kommunikationsbeauftragter bei Bourbon
Lass uns dich zu der besten Agentur führen.
Von Webdesign bis hin zu Werbekampagnen, wir führen dich an die richtige Agentur, die deine Bedürfnisse und dein Budget berücksichtigt. Anschließend vergleichst und beauftragst du diejenige, die für dich am besten geeignet ist.
100% kostenfrei - Die Gebühr wird den Agenturen berechnet, die bereit sind, mit dir zusammenzuarbeiten.